Isn't traveling the most exciting, yet simple adventure? Whenever a family or a group of friends is bored, they plan to travel. When you travel to a different town, city, or country, you get to explore their culture, landmarks, famous destinations, etc., thus making the most of your leisure time.
Traveling is something that has been there since forever. In the olden days, as well, people used to travel through distance by go-carts or on animals. As time evolved, the means of transportation changed. More advanced cars and vehicles started to be used. And, now every traveler uses the new mode of transportation to travel.
However, nowadays, there are so many choices with the vehicles that a person does not know which one to choose. Every company is coming up with the latest model of cars with better features. The competition is very tough. So, here we are to help you choose from the best vehicles if you are a frequent road traveler.
Why people prefer road trips?
In the olden days, people did not have the choice of traveling through trains or airplanes. The only conveyance they had were some animals that would carry them and their luggage. However, the situation is much better now. There are so many choices.
Still, people prefer to travel by road. So, why does this happen? Why do people choose road trips instead of faster ways such as planes or trains?
Well, the answer to these questions is that people find road traveling much safer. They feel that train accidents or plane crashes can kill a person within minutes with lesser chances of surviving. While on roads, the chances are much lesser. Secondly, this way it is more fun. People enjoy the experience and hence, cannot resist such a chance of enjoy.
Best vehicles for road travelers
You might already have your car parked in the garage right now. However, I must inform you that maybe your car is not suitable for long-distance road travel. Hence, you can sell any car that you have and get one from our list as we mention here the best vehicles for road travel.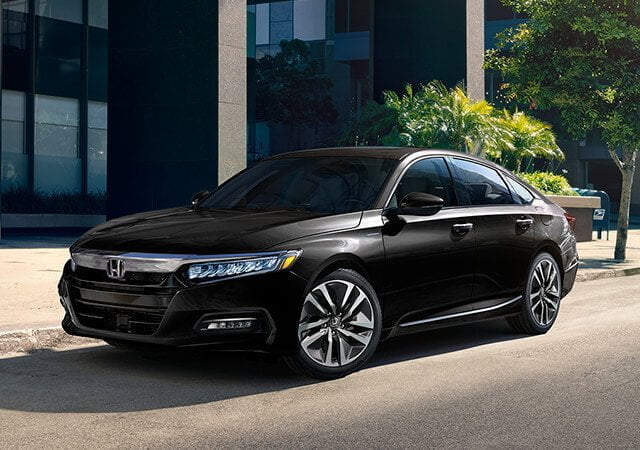 1. Honda Accord
Coming from the best-known series of car companies, the Honda accord may be the best choice for your travel. Honda has introduced many cars of which the Honda accord is one. In 2018, being the Canadian car of the year, the Honda accord is a swell car.
Even though it is a midsize car, it is practical as well as fun with complete safety and space, which makes it a suitable car for road travel. Hence, it is suggested by many people and has mostly received brilliant feedback.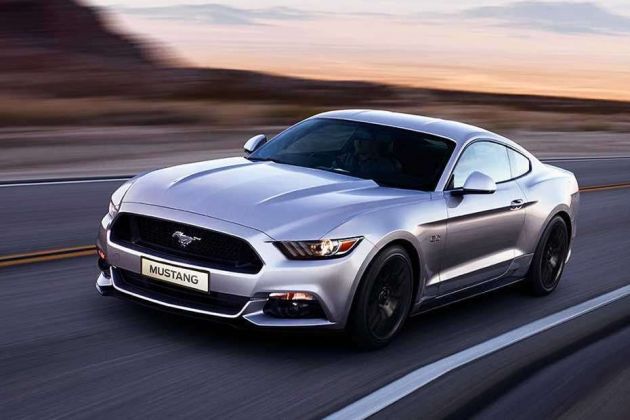 2. Ford Mustang
The long-bonnet ford mustang is a very excellent choice if you and your buddies are off for a road trip. It was a two-seater which had now become a four-seater. It has a cool look and a safe drive. In fact, in 1974 and 1994, it was the winner of the motor trend car of the year award.
All this car needs is, some maintenance and proper care, and you will see how this friend won't trouble you much during road travel. Despite the fact that people criticize it on some levels, this car is a good treat for the way.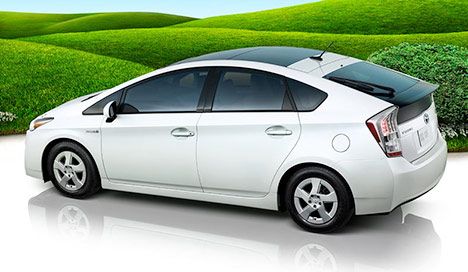 3. Toyota Prius Hybrid
The Toyota Prius is another of Toyota's models, which became the car of the year in Japan at the very start of its release only. In fact, Toyota offers the Prius in more than 70 countries. It is a practical car and even has classy looks.
This car is not only for driving in the city but can also be driven 565 miles with highway driving. Hence, a frequent traveler will find this car more suitable for traveling in the city and near it. Although you cannot travel much farther with this car, if you want to travel somewhere near with complete comfort, then this car is your car.
4. Subaru Outback
Subaru Outback, a Japanese company production, can be said as a substitute for SUV for the non-conformist. It has a practical look and has functional space and room. It is also easier to use, especially the touchscreen.
The 2010 model has efficiency for about 3500 miles. Consumers have found it a comfortable car to travel. After all, for a long drive, you need to have complete comfort, so you do not feel exhausted after the drive. Thereby, this car would be a great choice.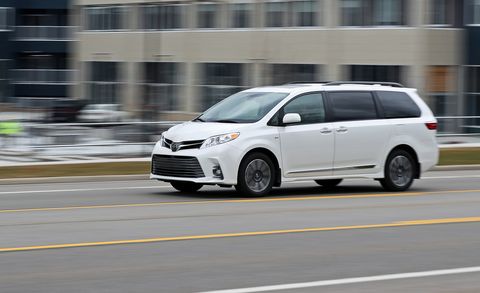 5. Toyota Sienna
Coming from the showrooms of Toyota, Toyota Sienna is a family car. It is a minivan that can be really good for traveling purposes. Firstly, it can adjust more people than a usual car. Secondly, it has enough space for all your belongings and carryings. Being a minivan, it is also considered good for solo travelers, especially solo women travelers.
Just this year (2019), it won the award for the longest-kept minivan. This shows its efficiency and service. With a little maintenance, this car could do wonders. It can travel far more miles than any other vehicle if kept upheld.
6. Kia Sorento
Being a part of the SUV family, Kia Sorento brought with it the maximum five-star safety rating from different programs and experts. It passed the safety test completely, which means that it is a practical and safe car to travel by.
Kia Sorento covers 60,000 miles with a five-year basic warranty and 100,000 miles on a 10-year warranty. Hence, it can travel much longer than most of vehicles. Plus, it is very spacious. Thereby, it can cover distances carrying more luggage. Thus, it can be a perfect choice for road traveling.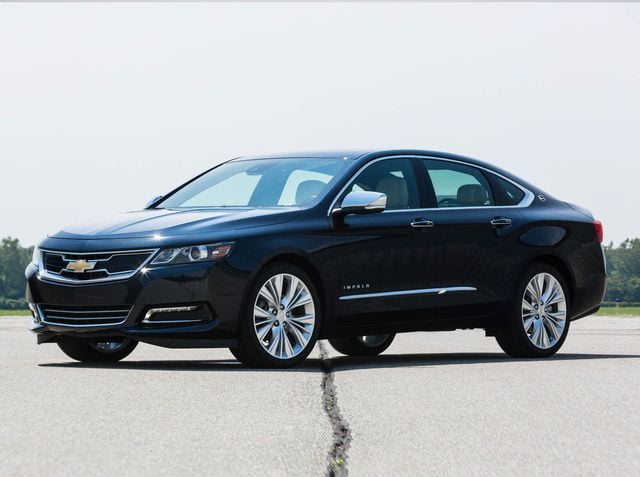 7. Chevrolet Impala
The Chevrolet Impala is a standard passenger car and is among the best-selling American-made automobiles in the United States. It became the fleet car of the year in 2006 and 2007. The Chevrolet Impala is spacious, comfortable, easy, and fun to drive.
The 2013 model of the Chevrolet Impala could cover 300,000 miles, which means it can cover a fairly better distance than most of the other cars. The latest models can cover even more than this. Hence, it is a perfect choice for travelers.
8. Toyota Camry Hybrid
Another one of Toyota's amazing cars is next on this list. Toyota Camry Hybrid is an international automobile sold by the Japanese. Unlike other vehicles, it has no extraordinary technologies to flaunt about. However, it indeed provides what shoppers need in a midsize sedan.
The exterior of this car is classy, and the interior is roomy. Hence, at a reasonable price, you can get a good-looking, stylish car. In city or town areas, the car can cover between 572 and 663 miles, and areas without traffic (such as highways) can be covered between 611 and 689 miles.
9. Volvo XC90 Hybrid
The Volvo XC90 is a mid-size luxury SUV, gorgeous inside and out, luxurious, and certainly worthy as it has won motor trend's SUV of the year award in its debut. It definitely has a classy and lavish look. Plus, there is also enough room for luggage.
It has a warranty of 5 years for 50,000 miles. Hence, it covers a good amount of distance. Though, it does have some flaws or drawbacks as it cannot cover as much distance as others mentioned here. However, these flaws can be ignored, keeping in mind the plus points associated with it.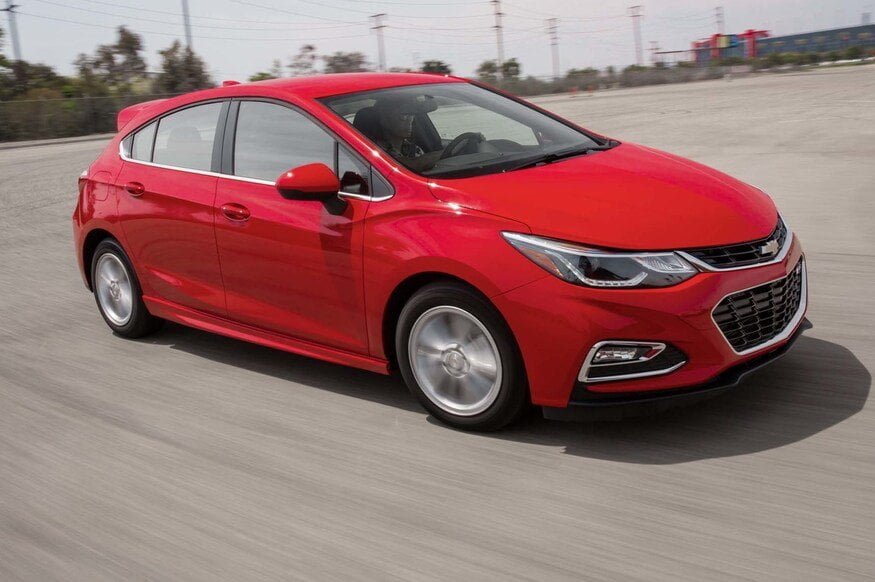 10. Chevrolet Cruze Diesel
Last, but not least, Chevrolet Cruze, another one of Chevrolet's cars is a fantastic choice for your regular traveling. It has an entirely secure and safe system with airbags, rare vision cameras, and other great safety features.
With a 3-year bumper-to-bumper warranty, it can cover about 36,000 miles. And, with a 5-year powertrain warranty, it can cover 60,000 miles. Hence, Chevrolet Cruze Diesel would be a great choice for you if you are a regular road traveler.
Wrapping it up
Now, my fellow travelers, if you like to travel a lot through roads, you know which car would be the best for you. Any car mentioned above can be right for the purpose. So what are you waiting for? Buy your favorite and get onto your mission of an enjoyable and comfy road trip.
Do drop your comments!
Author Bio:
About Michelle Joe: Michelle Joe is a blogger by choice. She loves to discover the world around her. She likes to share her discoveries, experiences, and express herself through her blogs.