In a world with more than 7.8 billion people, it's a fate that everyone is different. They each have different perspectives, characteristics, and ways of pursuing life. Not to mention, their own way of fulfilling their needs.
Businesses must recognize that each of their consumers is unique. So creating a one-sizes-fits-all strategy will only lead them nowhere. Marketers need a specific approach to targeting different types of consumers.
Whether you're a marketer in an explainer video company, eCommerce startup, or other business, it's vital to know consumer types. If you haven't known about it, we got you covered!
In the following discussion, we've rounded up specific ways to target different types of consumers. Keep reading to find out how this article can help you.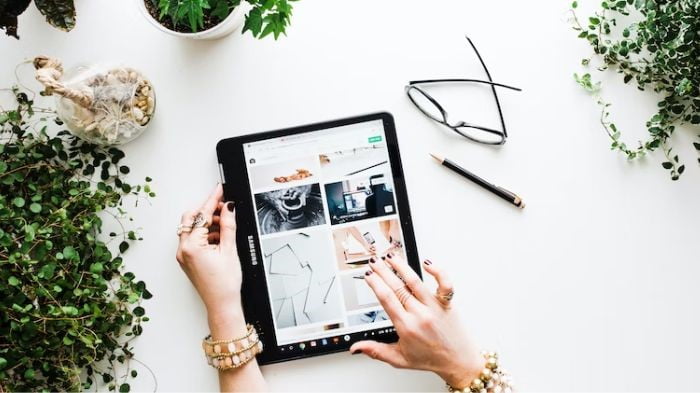 1. The Window Shoppers
There are more "window shoppers" than you think. They've shown interest in your brand or products, but have yet to take action. 
Window shoppers (also known as lookers) can be quite challenging to handle. You need attention-grabbing elements to solidify your decisions.
Consumers of this type have likely been through many stores, but they have turned them away and come to yours. So, make your products stand out more than your competitors.
How to target window shoppers:
Optimize your website to provide an excellent customer and user experience. Make everything seamless, including quick load speed, responsive buttons, easy navigation, simple design, and more.

Write compelling copy for your products. Bring out the product exclusiveness and state the benefits to win them.

Clear away unnecessary elements on your websites, such as nosy ads, intrusive pop-ups, must-filled forms, and more. 

Responsive service. Customer support should respond quickly to their questions. Slow and unresponsive customer service can make them leave your brand.
2. The Researchers
Researchers are more likely to buy your products. They've shown intense interest in a specific product, but are hesitant to draw a final decision.
They may have come across platforms and resources to find reviews and testimonials. The researchers rigorously compare offers, prices, deals, payment options, delivery terms, and more.
With keen attention to detail, researchers need more than good-looking websites. Some optional strategies include using social proof or expert reviews.
How to target researchers:
Provide user-generated content.

You can actively respond to favorable reviews and testimonials where customers can easily find them. Consider reposting customers' feedback on Twitter, Instagram, Facebook, and your website to pull them in.

Provide visual content

, such as videos to explain your product. You can create tutorials, expert reviews, comparisons, or onboarding videos for your audiences.

Work with influencers.

Many potential buyers trust influencers more than the brand itself. So, gaming up your marketing efforts with influencers can be a smart idea.
3. Discount Hunters
There are no more tempting offers than discounts for this type of customer. They won't buy your product unless it's discounted.
They are generally strategic in purchasing goods or services. So you have to be careful when marketing your products. Below are some ways to handle discount hunters.
How to target discount hunters:
Give value to your product as it can attract more customers. State clearly why your product can be a great investment for them and that they must purchase it immediately.
Do live streaming.

More than

80%

of customers prefer watching live videos rather than reading a blog. You can sell discounted products that only last during live streaming. This will create fear of missing out (FOMO) and drive them to buy.

Provide flash sale events.

You can make a flash sale event weekly or monthly to boost sales. You must also leverage shopping events like Black Friday and Cyber Monday to convert discount hunters.
4. Active Buyers
Active buyers are those who purchase and use your product. They can be brand-new customers who try your product for the first time. This type of buyer is prone to being a one-time buyer.
They are not yet loyal customers. So, if they find a better offer from other brands, they will most likely turn you away.
You need a specific approach to keep active buyers and turn them into lapsed and loyal customers. Consider some points below to keep them coming back.
How to target active buyers:
Focus on product or service quality.

Your first-time buyer trusts your brand to solve their problems. If your product doesn't leave an impression, they have no reason to stay loyal to your brand.

Provide responsive and helpful customer service.

It may be the first time they use your product or service. They may also face some problems, so having a responsive and helpful customer is a must.

Nurture them with valuable content.

You can keep them engaged with your brand by providing informative and entertaining content. It can be in the form of videos, blog posts, or infographics. Send them weekly or monthly email newsletters with valuable content.
5. Impulsive Shoppers
Impulsive shoppers can be beneficial for you. They most likely don't plan for the products they buy. They can take action as soon as they find an interesting product.
Even though impulsive shoppers seem easy to handle. You can never take them for granted. Below are some notes to remember if you want to target impulsive shoppers.
How to target impulsive shoppers:
Provide a seamless customer and user experience. Optimize your website elements to make them stay longer. Most importantly, make the checkout process easy and quick.
Offer limited deals to create a sense of urgency.

Impulsive shoppers can make snap decisions faster when they find good deals.

Make a crisp copy of your product descriptions.

Provide vital information about your product, including high-quality pictures, videos, and testimonials.

Leverage the payday moment to launch brand-new products.

Sometimes, impulsive behavior gets stronger when you have money to blow.
6. Doubtful Customers
Doubtful customers take a long time to reach a final decision. Some of them thought about buying a product. They take their time to look for information and reach out to customer service before making a final decision. However, they may end up not buying anything.
Even though it's challenging to encourage them, you always have a way to win doubtful customers. You can try the points below.
How to target unsure customers:
Provide chatbots or live chat features

to ease their search for information.

State your product's features and benefits clearly

. Tell them why your product is the most suitable solution.

Use high-quality pictures or videos to give better service.

Video content is especially effective at influencing prospects' final decisions.

Provide user-generated content

such as positive reviews and testimonials from existing customers or experts.
7. Disappointed Customers
A delicate approach is a must when handling disappointed customers. If your solution fails to meet their needs, it can be game over.
You may find disappointed customers in social media posts and messages and in your email inbox. Some sudden changes in decisions also signal unhappy customers.
For instance, some customers may stop the newsletter subscription, unfollow your account, send product or service complaints, and so on. Here are some ways to handle them.
How to target disappointed customers:
Monitor your customer service channels

, including social media posts, messages, and mentions. 

Send personalized follow-ups

to disappointed customers. Try to be emphatic towards your customers and provide helpful and solutive exits.

Be quick to apologize

if the mistake is on your side. You may compensate for the loss you've caused.
8. At-Risk Customers
At-risk customers are those who are not impressed with your products. They have a high chance of not returning. 
They are different from disappointed customers. They value your product as an 'OK' option and are eager to find a better one. A busy life may also cause them to leave your brand. 
You can spot at-risk customers by looking at their behavior, such as not using your service for a long time or never opening your newsletter.
How to target at-risk customers:
Make a personalized follow-up for them. You can provide valuable content, such as informative videos, product launches, and deals.
9. Loyal Customers
Garnering loyal customers has never been easy. It can take longer than you think. Loyal customers refer to buyers that keep returning to buy more of your products or continue using your services.
You must nurture loyal customers as they become your assets. Below are some suggestions for maintaining good relations with them.
How to target loyal customers:
Make them a part of your brand.

You can include them in case studies and use their testimonials as content.

Maintain strong relationships

by responding to their testimonials.

Offer them a membership

with more benefits
Takeaway
Understanding your customers is vital to building an excellent customer experience. The marketing team must be able to identify its target customers. It's key to create suitable content to attract them in the right way.
The sales and customer service teams must also understand customer types. With excellent customer identification skills, they can handle them with delightful service.
As you know how to target different types of consumers, now it's your turn to seize the opportunity. It may be challenging, but all your efforts will be worth a fruitful year!