Running a gym business can be hard. If you are the owner of a gym, you have to adopt various strategies to stay on top of the market. Satisfying customers is very hard, especially when you have high competition. If you are not able to provide services to your customer's satisfaction, you may lose your business very soon.
Like every other business, gym owners should follow some smart business strategies to improve marketing and attract new customers. Here are some unique ways that gym owners should follow to bring more success to their businesses.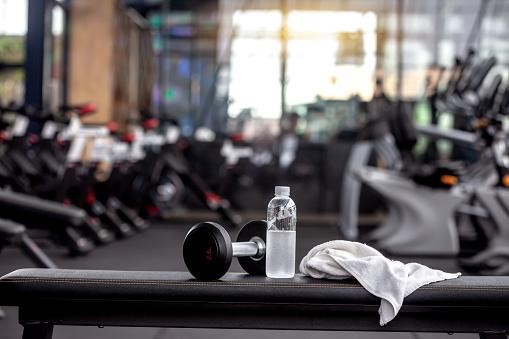 Expand Your Gym Business
1. Offer Discounted Memberships
One of the best ways to attract new customers is to offer membership to new customers at a discounted price. People love discounts and limited-time offers. You can offer premium packages at lower prices than your competitors to bring more food to your table.
When you offer a discounted membership fee, more people will be willing to join you. High membership fees can discourage people who are already reluctant to pay any penny to the gym.
2. Start A Product Line
You can start a health product or offer other customized products that can be helpful for your customers. You can distribute these products for free or at reduced prices for the existing customers to make it a success.
For example, you can offer protein shakes or multivitamins. If you do not want to enter the health industry, you can always go for other helpful items. For instance, design branded sports bottles that your clients can carry to keep themselves hydrated during the gym. Similarly, you can start a sportswear line as well.
3. Hire Professional Instructor
The team you have built for your gym can also affect your customers. Try to find highly qualified gym instructors. If you can pocket a famous gym instructor or yoga master, you will automatically land many new customers.
However, hiring qualified instructors may be a bit expensive. If you are ready to invest such hefty amounts, then you can get the returns as well. Professional instructors have their own client base and fans who are ready to follow them anywhere. Even a single instructor can bring a lot of benefits to your gym business.
4. Improve Your Gym Environment
Investing in the environment inside the gym can also bring more customers and improve your business. Surprise your customers by bringing something unique and extraordinary to the gym.
You can either invest in better gym machinery such as the latest equipment, or you can simply improve the ambience. Freshly painted walls, clean floors, and state-of-the-art interiors can bring a boost to your business.
5. Host Events To Attract More People
You can improve your gym business by hosting events such as participating in local sports festivals or starting trends on social media.
You can invite more people to the gym by arranging sports events where your best customers can show their talents. Such events can act as a motivation for potential new clients who are not sure about joining the gym. Attracting them with positive results can encourage new people to sign up for membership.