For many years, Dream has captivated the Minecraft community with his extraordinary gameplay, enigmatic persona, and witty commentary. 
With his face hidden behind a white smiling mask, fans have eagerly awaited the day when the popular content creator would finally reveal his true identity. Speculations and theories have run wild, but the wait is finally over. 
Below, we'll be announcing the Dream's face reveal date.
Who is Dream?
Born on 12 August 1999, Clay, online known as Dream, is a Twitch Streamer and Youtuber. He is primarily known for creating Minecraft content. 
Dream rose to fame after he released a Minecraft Manhunt YouTube series. He is also known for his Minecraft speed runs. He also got stuck in cheated content creation, which he later claimed to have done accidentally. 
Dream attracted considerable attention and a popular fandom due to his invite-only survival multiplayer Minecraft server, starring content creators engaged in roleplay. 
On 10 September 2022, his YouTube channel reached more than 41.96 million subscribers and over 3.29 billion views. On the other hand, his Twitch channel gained 7.01 million followers and 19.01 million views. 
Throughout his career, Dream won several awards, including the Streamy Awards for gaming in both 2021 and 2022. 
What is the Dream Face Reveal Date?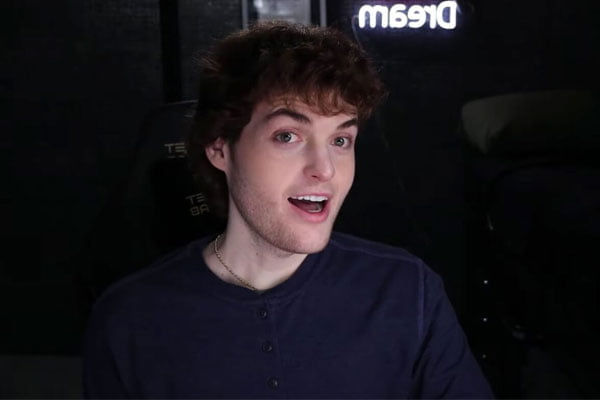 The decision to keep his face hidden was deliberate, allowing him to maintain a certain level of anonymity and separate his real-life persona from his online presence. However, the choice added to the intrigue surrounding his identity, fuelling curiosity among his followers. 
After six years of staying hidden in his videos, Dream finally revealed his face on 2 October 2022. A few days before revealing his face, he gave some information about his face on Twitter. 
Then, he finally lifted the iconic mask in a Youtube video titled Hi, I'm Dream and disclosed his real face in front of millions of fans. 
Faced Criticism After Revealing His Face
His face reveal video received both positive and negative comments. With 53.5 million views and over 4.3 million likes, the video became the 13th most-viewed video on Dream's Youtube channel. But unfortunately, he has to delete the video due to the negative backlash from his fans. 
And again, he chose to become a faceless streamer and video creator. 
Why Did Dream Decide to Do a Face Reveal?
Dream decided to unmask his face because he wanted to meet up with friends. He also wants to explore making new types of content. After revealing his face, he can go outside his house and create more creative videos. 
However, interacting with his fans will help him to get more ideas for his videos. He decided to create a face reveal video on his Youtube channel instead of adding a face cam to his Minecraft videos. 
Why is Dream So Popular?
With a massive fan base on Youtube and Twitch, he became so popular in the streaming world. The main reason behind his popularity is his Minecraft videos on his Youtube channel and live streaming on Twitch. 
One of his popular Youtube videos, titled Minecraft Manhunt, where he battles against his friends in thrilling and unpredictable adventures, received massive views and likes. 
However, making videos with his real face hidden is also the reason behind his popularity, as people were eager to know what was behind that mask. With more than 7 million followers on his Twitch channel, his live streaming is popular on the platform.
In collaboration with famous Youtuber Mr. Beast, he also released his own burger named Dream Burger in the fast food restaurant chain Mr. Beast Burger. 
Frequently Asked Questions
1. Has Dream Revealed His Real Face?
Yes, on 2 October 2022, he revealed his real face through a Youtube video titled Hi, I'm Dream. 
2. What is Dream's Real Name?
His real name is Clay. 
3. Why did Dream Delete his Face Reveal Video from Youtube?
He decided to delete his face reveal video because he received negative backlash after unmasking his face. 
Wrapping Up
Dream's face reveal date has become an event of immense significance within the online community. However, the curiosity behind his real face came to an end when he unmasked his face on 2 October 2022 in his Youtube video. 
But it was not a happy moment for him as he faced a lot of negative comments. As a result, he deleted the face reveal video and again started creating faceless videos.