Hollywood is no stranger to short-lived celebrity marriages and whirlwind relationships. Nevertheless, some timeless love tales survive the test of time amidst the glitz and glamour. The endearing and unusual marriage between actor Jamie Lee Curtis and her husband, Christopher Guest, is one such tale of love.
Their union is proof of the efficacy of humor, love, and the significance of finding a soul mate who completes you in every manner. So, without further ado, let us get started with our article.
Who is Jamie Lee Curtis' Husband: Christopher Guest?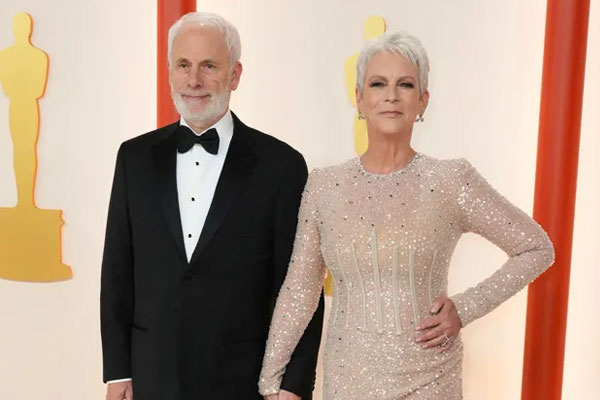 | | |
| --- | --- |
| Full Name | Christopher Haden-Guest |
| Date of Birth | 05-Feb-48 |
| Birthplace | New York City, United States |
| Age | 75 years |
| Nationality | American-British |
| Ethnicity | White |
| Gender | Male |
| Sexuality | Straight |
| Religion | NA |
| Zodiac Sign | Aquarius |
| Marital Status | Married |
| Wife | Jamie Lee Curtis (1984-present) |
| Height | 5 Feet 11 inches |
| Weight | 75 kg |
| Profession | Director, Screenwriter, Musician, Comedian, Actor |
| Net Worth | $30 million |
Christopher Guest is a British-American comedian, actor, director, composer, musician, and screenwriter. His most well-known works are mockumentary-style movies like Best in Show and For Your Consideration, which he wrote, directed, and starred in.
As the 5th Baron Haden-Guest, Christopher was born into British aristocracy and held the post in the House of Lords; however, the House of Lords Act of 1999 eliminated the entitlement to most hereditary seats; hence, he is no longer in the House of Lords.
The 74-year-old was born in 1948 in New York City to British ambassador Peter Haden-Guest and former CBS vice president of casting Jean Pauline Hindes. After studying music as a child, Christopher went on to work in theater before moving into movies.
He started writing, directing, and performing in his usually impromptu mockumentary-style films in 1996.
How and When did Jamie Lee Curtis and Christopher Guest First Meet Each Other?
The well-known actress first gained notoriety in 1978 as Laurie Strode in John Carpenter's Halloween television series. When Jamie spotted a photograph of Christopher in a Rolling Stone magazine in 1984, she told her friend Debra Hill, "I'm going to marry that man."
Jamie phoned Christopher because she knew his agent, Debra, and she left her number for her future spouse. Unfortunately for Jamie, Christopher never gave him a call. They encountered each other later that year at the Hugo's in West Hollywood, where they were seated three tables apart.
As Jamie described their initial meeting, "He waved to me as if to say, 'I'm the guy you called.'" 'I'm the woman who phoned you,' I waved back. After a few minutes, he stood up to go. 'I'll see ya,' he gestured with a shrug while standing twenty feet away. I glanced down at my plate as he was leaving."
The two were engaged two months later, so the evening wasn't a complete bust.
View this post on Instagram
When did the Couple Get Married?
Jamie and Christopher were engaged after two months of dating each other. In 1984, the pair tied the knot.
Beautiful actress Jamie revealed her long marriage's secret to Good Housekeeping in 2018. She said the main ingredient of our long marriage is that we are opposites. The couple has been together for 33 years, and we will stay together in the future also.
Jamie continued Christopher is an intellectual, whereas she is an alcoholic and drug addict. She revealed that we don't read the newspaper and don't even go to bed at the same time.
According to her, it is one of the best ways to continue their marriage.
Do Jamie and Christopher Have kids?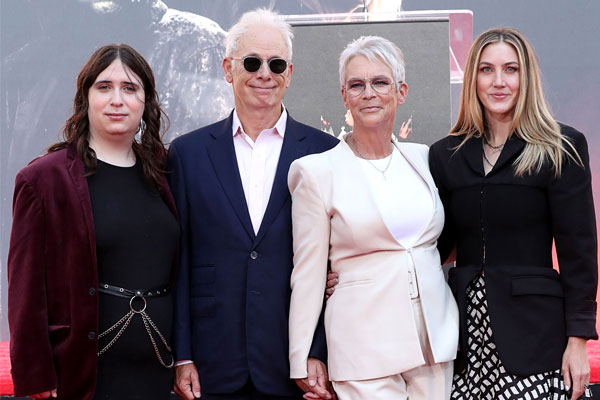 Annie, 35, and Ruby, 26, are the couple's two adoptive children. On 13 December 1986, the couple adopted their first child, Annie Guest, who is now a dance instructor. After two years, they adopted their second child, who was a boy first and later became their daughter, Ruby Guest.
Ruby is working as a computer gaming editor now. However, Jamie revealed that they are feeling very proud to say that their son became their daughter.
Frequently Asked Questions
1. What is Jamie Lee Curtis' Age?
As of 2023, Jamie is 64 years old.
2. What is Jamie Lee Curtis' Net Worth?
According to various genuine sources, Jamie has an estimated net worth of $60 million.
3. How Tall is Jamie Lee Curtis?
As per the internet, Jamie is 5 Feet 7 inches tall.
Wrapping Up
A lovely example of lasting love in the entertainment industry is the romance of Jamie Lee Curtis and Christopher Guest. Their unusual union, respect for one another, sense of humor, and dedication to their family have sustained their love for more than thirty years.
Jamie and Christopher's love serves as a reminder that a solid, caring, and supporting partnership can overcome any challenge in a world where celebrity relationships are frequently the subject of public scrutiny.