Pamela Anderson is a 55-year-old Canadian-American actress and model. She got famous for her glamorous modelling for Playboy magazine. She has left her mark on Hollywood from her trendsetting fashion sense to her iconic role, CJ Parker in Baywatch.
This article discusses her early life, career, personal life and where she is and what she is doing with her life now. And most importantly, we will also show her unrecognizable transformation over the years.
Who is Pam Anderson?
Pamela Denise Anderson, famous by the name of Pam Anderson, was born on 1 July 1967. She is a world-renowned actress and model. She is best known for appearing on the television series Baywatch and is famous for her modelling in Playboy magazine. Pamela came to the limelight when she got selected for the Playmate of the Month for Playboy in February 1990.
Pamela made the record of any person's most appearances on the Playboy cover. She became famous after appearing on the A.B.C. sitcom Home Improvement, where she played the role of Lisa for two seasons. The show first appeared in 1991 and helped her to gain a wider audience.
She established her status as a sex symbol in the industry. She started getting international recognition for her work and was even appreciated for her role in the action drama series Baywatch. After that, she worked in various series such as the syndicated series V.I.P. and on the Fox sitcom Stacked.
Pamela has done various famous movies such as Raw Justice, Barb Wire, Blonde and Blonder, City Hunter and many other famous movies. She co-directed her documentary series which was released in 2008. Besides that, she has also done numerous reality television shows such as V.I.P. Brothers, Dancing with the Stars, and many other famous television shows.
Basic information about her
| Full name | Pamela Denise Anderson |
| --- | --- |
| Date of Birth | 1 July 1967 |
| Birthplace | Ladysmith, Canada |
| Age | 55 years |
| Nationality | Canadian-American |
| Ethnicity | Finnish, English, Irish and Volga German |
| Gender | Female |
| Sexuality | Straight |
| Religion | Atheist |
| Zodiac Sign | Cancer |
| Marital Status | Divorced |
| Profession | Canadian-American actress and model |
| Net Worth | $20 million |
Body Stats
| Height in m | 1.7 m |
| --- | --- |
| Height in cm | 170 cm |
| Height in inches | 5 Feet 5 Inches |
| Weight in Kg | 60 kg |
| Weight in pounds | 132 pounds |
| Hair colour | Blond |
| Eye colour | Blue |
Family
Father's name
Barry Anderson
Mother's name
Carol Anderson
Siblings
Gerry Anderson
Spouse
Tommy Lee (1995-1998)
Kid Rock (2006-2007)
Rick Salomon (2007-2008), (2014-2015)
Jon Peters (2020-2020)
Dan Hayhurst (2020-2022)
Kids
Brandon Thomas Lee, Daylan Jagger Lee
Educational background
| School name | Highland Secondary School in Comox, British Columbia |
| --- | --- |
| University name | Not Known |
| Qualifications | Not Known |
Social media accounts
Suffered a lot at a very Young Age But Still Managed to Make a Good Living
Pamela's father, Barry Anderson, was a furnace repairman and her mother, Carol, was a waitress. At a very young age, Pamela Anderson suffered sexual abuse, which she made public in 2014.
She mentioned in her interview that a babysitter molested her from age 6 to 10, and she was raped when she was 12 years old by a 25-year-old man. Pamela also mentioned that she was gang raped when she was just 14 by her boyfriend and his six friends.
She suffered a lot at a very young age but still managed to make a good living. For her high schooling, Pamela went to Highland Secondary School in Comox, British Columbia. In 1985 she completed her graduation. After her graduation, she moved to Vancouver and started working as a fitness instructor.
She got into the limelight at a very young age because she was a "Centennial Baby ", as she was born on the 100th anniversary of Canada's official founding.
The official founding of Canada was via the Constitution Act of 1867. Pamela's younger brother, Gerry is also an actor and producer, who has worked in various movies and television shows. Gerry has worked in V.I.P., Stripperella, Stacked and many more.
Began her Career as a Spokesmodel
In 1989, Pamela began her modelling career, and she was featured on the Jumbotron, wearing a Labatt's Beer T-shirt. That company hired her as a spokesmodel. Pamela's focus was on Playboy magazine, which got fulfilled in October 1989 when she became the cover girl for the magazine.
To settle her other modelling career, she moved to Los Angeles, where she settled an excellent job in modelling.
Her Acting Career
Pamela has appeared on more Playboy covers than any different model and won Lisa's role on the A.B.C. comedy series. She did the show for two seasons and then left it because she got the role of C.J. Parker on Baywatch. Besides that, she was still modelling and appeared on the magazine cover every year.
In her acting career, she appeared in famous movies such as Baywatch, Barb wire, Scooby-Doo, Naked Soul and many more. In 1994, she got the opportunity to be cast in the film Raw Justice with various other renowned artists, such as Stacy Keach, David Keith and Robert Hays. She also appeared on Bigg Boss season 4, which aired in November 2010. She only stayed as a guest for three days in the show.
Pamela also appeared as a contestant in the tenth season of Dancing with the Stars. The season aired on 22 March 2010. Other than that, she has appeared in various other shows, such as Dancing on Ice, All-Star edition, and Bailando. In 2011, she became a part of Big Brother season 12, and in 2012 she appeared as a special guest on V.I.P. Brother season 4.
Pamela Anderson's Net Worth
According to some strong sources, her net worth is around $20 million. Over the years, she has made her value into millions. She has become an internationally known personality and has also done international shows because of her face value.
In November 2010, she appeared on Bigg Boss season 4 for three days, for which she was paid around 2.5 crores.
She believes in Giving Back to the Society
Pamela also believes in charity and has contributed to animal rights welfare and publicly supported various charitable causes. She has released almost four vowels and two autobiographies.
See How Baywatch Sensation Looks Now! Pam's Unbelievable Transformation over the Years
1. 1990:- Her First acting credit from an Episode of Charles in Charge
2. 1991:- Awarded with February Playmate of the Month for Playboy Magazine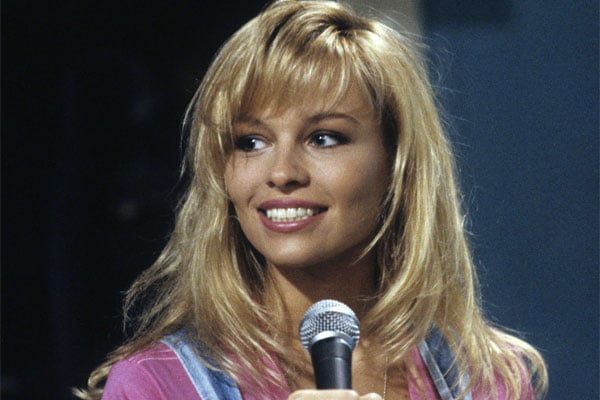 3. 1992-1997:- Appeared on the Days of Our Lives, The Nanny and Baywatch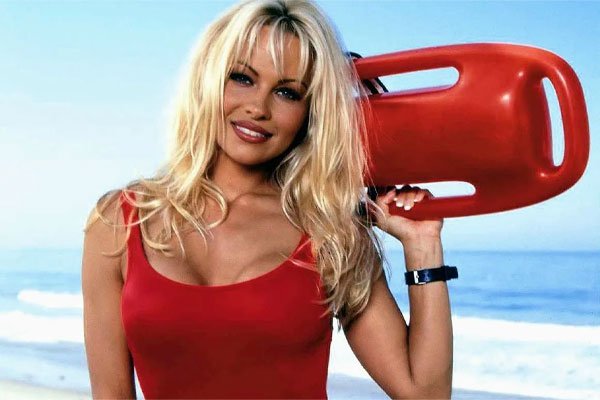 4. 1997
5. 2000:- Already a Pop Culture Icon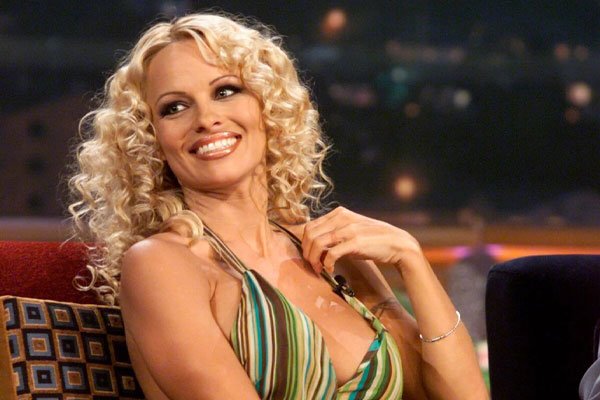 6. 2001:- Pam Anderson with Kid Rock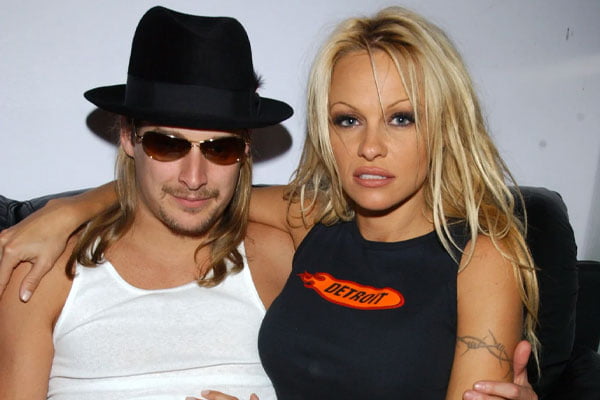 7. 2002:- Her Role as Vallery Irons in VIP came to an End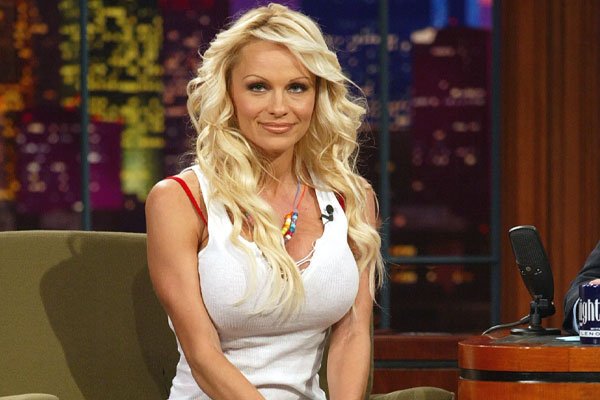 8. 2004
9. 2007:- Costarred alonside Denise Richard in Blonde and Blonder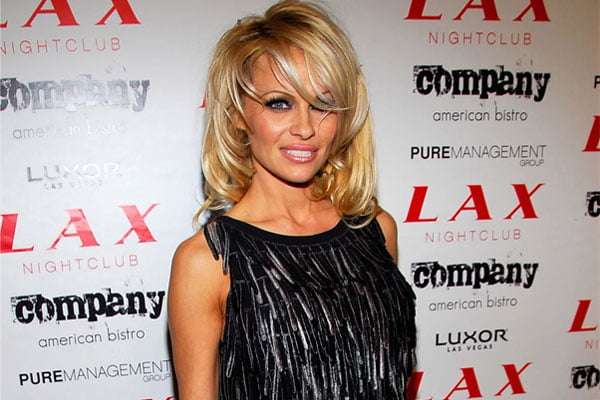 10. 2010:- Appeared in Costa Rican Summer and The Commuter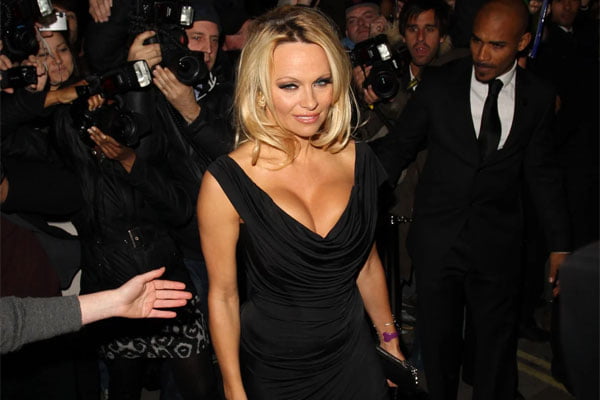 11. 2012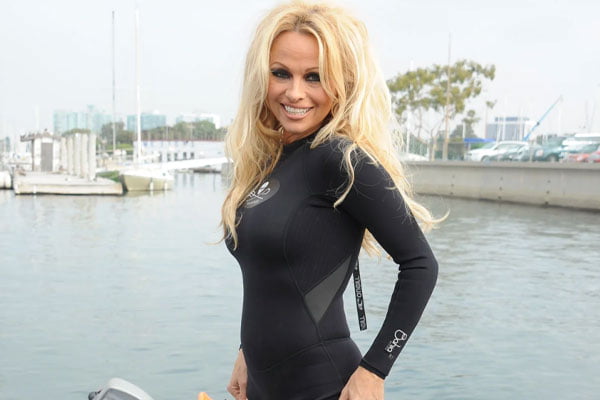 12. 2013
13. 2015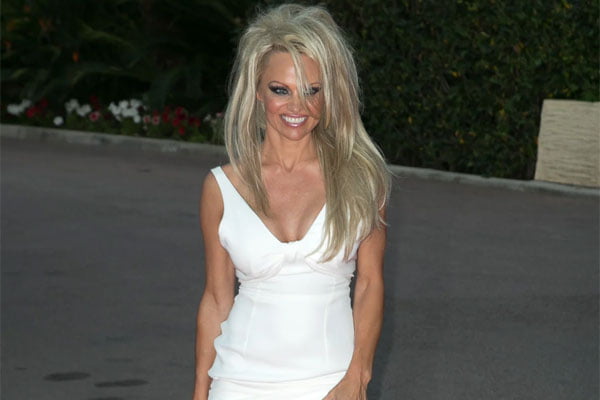 14. 2016:- Starred in the Drama/Mystery The People Garden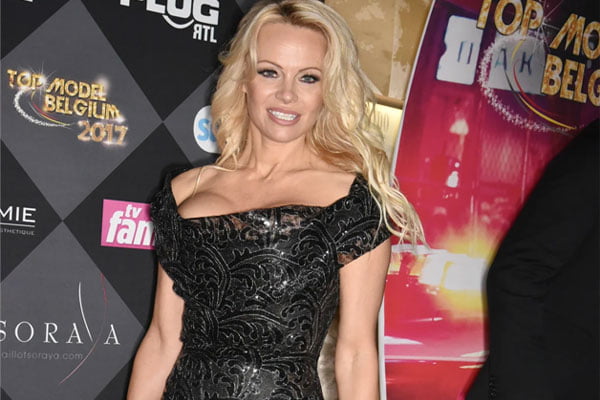 15. 2017:- A Big Comeback Year for her
16. 2018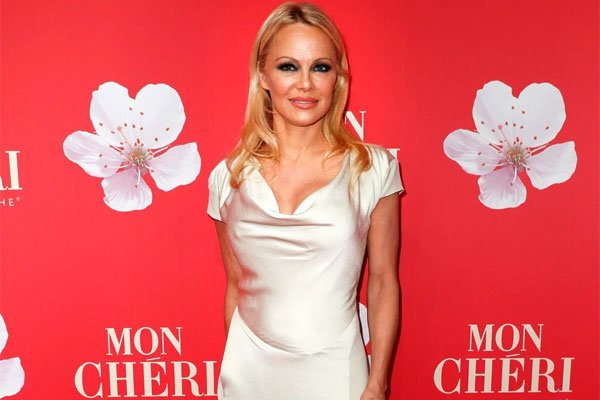 17. 2019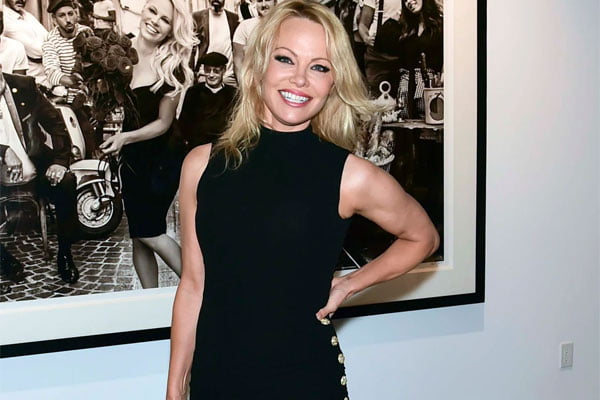 18. 2020:- Attended an Event with her Son Brandon Thomas Lee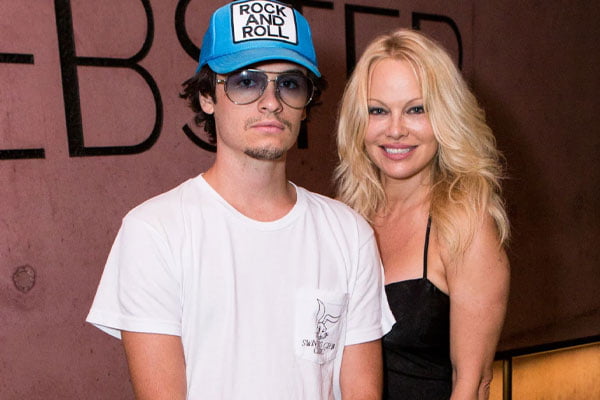 19. 2021:- Looking Stunning in All White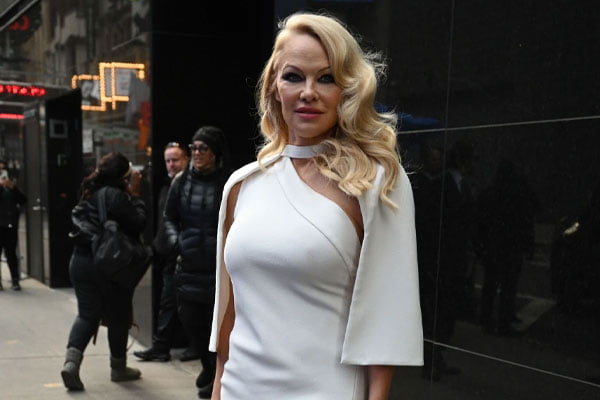 20. 2022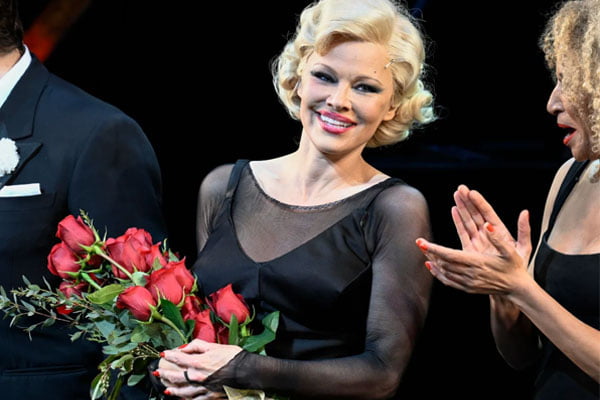 Has Pamela Gotten Plastic Surgery?
Many rumours were out there regarding Pamela getting plastic surgery.  The only reason behind this was her incredible transformation in her every picture. However, Pamela hasn't confirmed the rumours of plastic surgery. But after seeing her photos, I think there is something she has done with her face or body.
Till now, Pamela has not even revealed the procedure she has undergone. If we talk about her b**b job, it was made during Baywatch and the details were kept secret. During an interview, she even said that she's not against plastic surgery and that what she has done with her is with her only.
Pamela also mentioned that she doesn't want to go down the scary route of plastic surgery.
Where is Pamela Anderson now?
Everyone is speculating about where Pamela is now and whether she is still working in the industry. Pamela and Dan announced their separation in January 2022, which got highlighted in the news because they look perfect together.
Everyone was speculating about what could be the reason for their divorce, but it was a mutual decision of the couple. Pamela has two sons with her ex-husband Tommy; her first son is Brandon Thomas, born in 1996 and her second son is Dylan Jagger in 1997. Both her sons are living beautiful lives and have a career in showbiz.
The actress Pamela has now shifted her focus from modelling and acting to charity and has opened a foundation, "The Pamela Anderson Foundation". Through her foundation, she supports human, animal and environmental rights.
Releasing her life documentary with Netflix
In early 2021, she announced that she decided to quit social media because she was never interested in social media. Now she is settled in life, so she doesn't want to be on any social media platform. She loves to read and be in nature, and now she feels free.
On 2nd March, she again joined Instagram to announce her upcoming documentary with Netflix. She reported that it would be her whole life unedited documentary. The public will have access to never-before-seen footage, personal interviews, and incidents nobody knows about.
According to Netflix, the documentary will be packed with her personal experience in the industry and beyond in her personal life. It will be a surprise for the viewers. It is said that the documentary is arriving in January 2023.
Conclusion
I am amazed that Pamela is completely looking different from the past. I can't even understand how she can change herself so much that she is unrecognizable now. Want to read more interesting articles like this? If so, keep following our website and Stay Tuned!
Surprising content will keep coming.