In 2021, the debut episode of the wacky animated series Invincible, an Amazon Original, stunned audiences. Comic book fans anticipated it, but the rest of us were unaware of what was to come. Amazon Prime Video even reduced the rating to TV-MA to thoroughly explore the plot.
After the first season's critical success, Invincible season 2 is on the road, and many people are left wondering when this new favourite superhero programme will eventually be released. Fans are expecting a 2023 release of the second season, which is still in development.
The majority of the voice actors are returning, and the plot will presumably continue to veer somewhat from the comics, so we know that the writers, producers, and performers are hard at work. After all, this world of teen superheroes offers a wealth of exploration opportunities.
Unlike Netflix and Hulu, Amazon Studios like to keep things under wraps, but we've compiled all the information we could find, so you know all you need to. If you enjoyed the first season of Invincible, you have much to look forward to.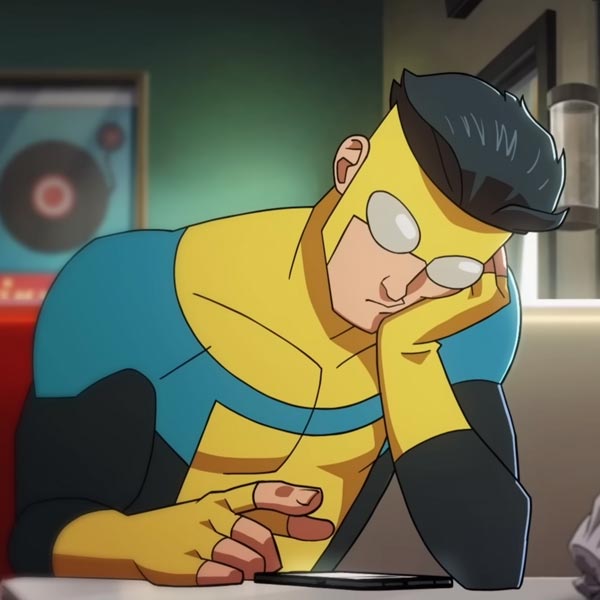 When Does Invincible Season 2 Come Out and Everything to Know
Even though a release date has not yet been determined, we do know there will be a second season. Talking about the project among the cast and staff suggests that it has been developing for some time.
Simon Racioppa, the project's principal author, is on top of things. Racioppa and the other staff writers had wanted to wrap up writing season 2 by the end of 2022, but they plan to take their time with the nation's newest hero.
Simmons stated to Discussing Film in March 2022 that everyone was putting their all into creating a new season. Although he shares the fans' enthusiasm for it, he points out that, in reality, a project of this size can take months or years to complete well.
We're going back to work in the recording booth very soon, and I think I'm allowed to say that without giving anything away again—again, constantly wary of spoilers. Simmons said. Now, there is a considerable lag between the time we begin recording and the completion of the animation—I'd estimate more than a year. But I will add that Invincible is starting to work seriously on season two.
Voice actors
Fans were thrilled to see footage of Steven Yeun doing takes for the major role of Mark Grayson in the spring of 2022. Yeun's work on The Walking Dead has made him a favourite among fans.
It is difficult to envision a voice other than J.K. Coming from the principal antagonist's mouth was Simmons.  Yeun and Simmons are anticipated to reprise their legendary roles, as was previously hinted at.
Along with them in the core cast, Walton Goggins (Cecil Stedman), Gillian Jacobs (Samantha Eve Wilkins, a.k.a. Atom Eve), Andrew Rannells (William Clockwell), Sandra Oh (Debbie Grayson), and Zazie Beetz (Amber Bennett) are also making their television comebacks.
Jason Mantzoukas (Rex Splode), Malese Jow (Dupli-Kate), Ross Marquand (Rudy Conners), Khary Payton (Black Samson), Kevin Michael Richardson (the Mauler Twins), Seth Rogen (Allen the Alien), and Mahershala Ali are some of the supporting voice actors that are returning (Titan). It's also anticipated that Mark Hamill and Grey Griffin will return to their roles.
If you've been watching the programme, you already know that Robot, one of the major supporting characters, built a Rudy-looking body for himself. Zachary Quinto, the voice actor for Robot, is no longer required; Ross Marquand, the Rudy voice actor, should take over the job in the future.
Plot Rumours for Invincible Season 2 
Invincible's first season gave us a sneak peek of season 2. What is the short-term strategy? When speaking with Allen, the Alien, Mark Grayson inquires (Seth Rogen). The programme ends with a funny montage showing many threats that Mark may have to deal with in the future.
The cosmic Flaxans prepare for conflict, the Sequids invade Mars, Titan (Mahershala Ali) becomes a full-fledged crime lord, and Battle-Beast (Michael Dorn) annihilates extraterrestrial life in space.
Without mentioning the fact that D.A. Sinclair, the mad scientist, now works for Cecil Stedman at the Global Defense Agency under the supervision of Walton Goggins' character, Cecil Stedman.
Keeping this in mind, Invincible will eventually have to meet his father again because Omni-Man is still alive somewhere.
Now that he knows Viltrum's true character, he will need to prepare Earth in case the wicked empire decides to invade.
In the comics, the blue and yellow-suited hero must deal with Immortal Man's scrutiny after the latter survived Omni-vicious Man's onslaught while also working with Cecil and the Guardians of the Globe to defend the Earth from various threats.
However, when Invincible visits a mysterious world to save a race of beings who resemble mantises, he finds Omni-Man sitting on a throne and in charge of the entire planet.
Wrapping Up
From release date and voice actors to plot, we got everything you need to know about Invincible season 2. Still, there is no confirmation about the series's release date, but you can stay tuned with us as we have a heap of exciting content to keep you occupied while you wait.