Mid-century furniture was initially developed in the middle of the 20th century. The mid-century modern style was developed around this time through architecture, graphic design, and furniture design. There are a few different styles within this movement that have become widely acclaimed. The style is largely associated with Danish modern and Scandinavian modern designs. The peak of this style was around the mid-1960s, but this aesthetic has greatly influenced designers in a variety of fields through today.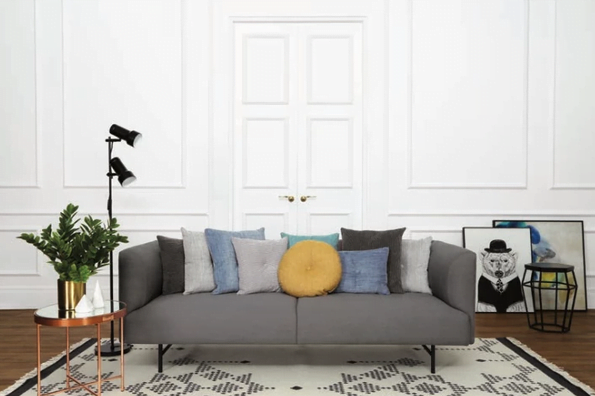 This style's origins date back to pre World War II in Scandinavia, but the aesthetic did not become fashionable until after the war. This aesthetic can also be credited to the pop sensibility of the art-influenced designers of the time. The ideas that ruled the aesthetic were comfort, affordability, mass production, and modern styling. Clean lines and simplicity were essential through the use of a variety of different types of wood, which was typically lighter in color. Light linens and vinyl were also used. Futurism was another thought that educated individuals envisioning and building up these decorations, so brilliant prints and acrylics supplanted materials that were recently liked.
This furniture style and general aesthetic became very popular through the 1950s and 1960s. Swedish and Danish modern furniture became particularly popular during this period. Designers created innovative chairs, sofas, and tables that became hugely popular. And initially to the people looking to stay on trend and eventually to people throughout the world. Cheaply made mid-century modern furnishings started being sold in discount retailers as the trend became more and more popular. Mass production brought the design from simple chairs and tables to the full living room and bedroom pieces.
This style remained prominent through the 1950s and into the late 1960s as businesses and homes throughout the world became more populated with modern chairs, tables, and beds. By the early 1970s, the preference for this style began to wane, and mass production ceased. Over the last few years, there has been renewed interest in this aesthetic. Furnishings that are marked by clean lines and natural wood, leather, and linens are becoming more popular into the early 21st century. Designers of all sorts have been greatly influenced by this style as it finds it way into graphic design, furniture, and architecture today.
Well once you try your hands on Mid-Century and Scandinavian furniture to also need to make sure that the furniture is kept with utmost care. Whether you are new to the world of Scandinavian, Danish or Modern furniture or you are a seasoned collector, you must be well aware of the care a product needs.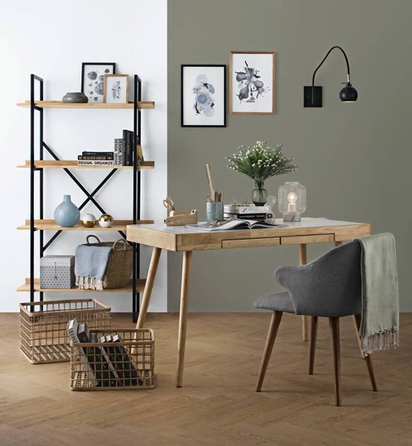 Whatever the materials that make up the piece or the age of your Mid Century and Scandinavian furniture, it's an investment. It's like owning a collector car. You love to look and admire it, drive it once and a while and take care of it. Sometimes, It even goes up in value.
Here is what you need to make sure the precious pieces you love survive the test of time.
Step 1:
The good news is, most authentic  Mid-Century and Scandinavian furniture is made out of quality durable materials like cloth, metal, and Norwegian wood to mention a few. These need to be cleaned with all-natural products that are environmentally friendly. Use a microfiber cloth (found at most Canadian Tires) to polish the metals and wood. They leave the least streak marks. If possible, remove cushions and have them dry cleaned. This will help the wear and tear on the cloth materials.
Step 2:
Keep the furniture in a low traffic zone. These are showpieces like antiques. They can be enjoyed on special occasions and holidays. You do not want your drunk uncle spilling red wine on your newly restored teak couch.
Step 3:
Keep the pieces in a temperature-controlled environment. Using them in a patio scenario or a second-floor terrace or balcony is not a good idea. The elements of weather will destroy your pieces. Even placing them in a damp basement or garage for an extended period of time will weather the materials and possible even rust the steel. Any type of smoke, whether it is from a cigar, stove or cigarette it will stain the furniture over time. So make sure to keep it away from these things.
Step 4:
Enjoy it. The best times are when it's just you on the chair having a cup of tea. Take pleasure in this amazing hobby. You will love it. It's very rewarding.
When getting advice on buying, selling or taking care of your Mid-Century and Scandinavian furniture makes sure you are listening to a seasoned collector of these amazing pieces of history. They need special care from a professional. They will take you back in time and have you appreciate the little things in life.