Introduction
It was until the 1800s that people heated their homes by burning wood in their brick fireplaces and cast iron stoves. That method was as efficient as a fork in the soup. Even though people relied upon this technique of keeping themselves warm, they had to go through a lot of hassle. In today's world, you cannot even think about devoting your time and energy to first looking for wooden logs to burn and then actually burning them down.
With the surge in technology, innovative advancements are taking the world by storm. As the latest smartphone innovations and high-tech gadgets continue to make our lives better, homeowners have something else to look forward to as well: revolutionary heating and cooling systems. Delving into the stats, Heating, Ventilation, and Air Conditioning today collectively account for 17 percent of the electricity used worldwide.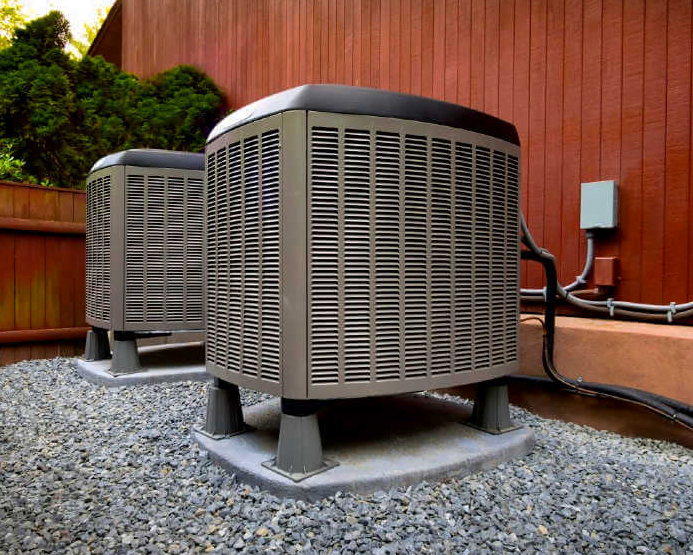 Ever-Evolving And Ever-Advancing HVAC Technologies
Many of these HVAC technologies are continuing to explode, and some of them are still on the drawing board, in this article we would be focusing on the ones that can be used to boost your home's comfort levels.
Movement- Activated Air Conditioning
This latest air conditioning design utilizes sensors along aluminum rods hung from the ceiling. Any sort of movement then tends to activate the sensor. To say in the simplest of words, the air-conditioner only kicks on in the presence of people. It seems such a simple and ingenious idea that it is almost baffling that it has not been tried until now. But, something tells us that as compact and portable as these HVAC systems are, they are going to be the future of heating and cooling systems. They are sure to help reduce both energy and utility costs.

Thermally Driven Air conditioning
An Australian company named Chromason has recently implemented this thermally induced air conditioning technique. This is being served to the people as a low-cost alternative to traditional A/C units. Even though it is not well-recognized now, in the coming years, it is sure to become widely available in the market.
Delving into the intricate details of the technique, it uses solar energy and is supplemented by natural gas, making it a highly efficient and effective system. The most surprising yet lucrative fact about this technology is that it's double chillier provides more cooling capabilities than any other system so far, eliminating the electricity costs altogether.
The Crypto Cooler
Not everyone is aware of this fantastic technology as of now, and they sure are missing out on a lot. One fine day, at the University of Zurich, a device was invented that could cool a 9-gram piece of copper from over 1000C to significantly below room temperature, without an external power supply. And that beautiful day marked the most significant innovation of all time. That is how the crypto coolers were invented. And they are sure to be a substantial innovation of the future.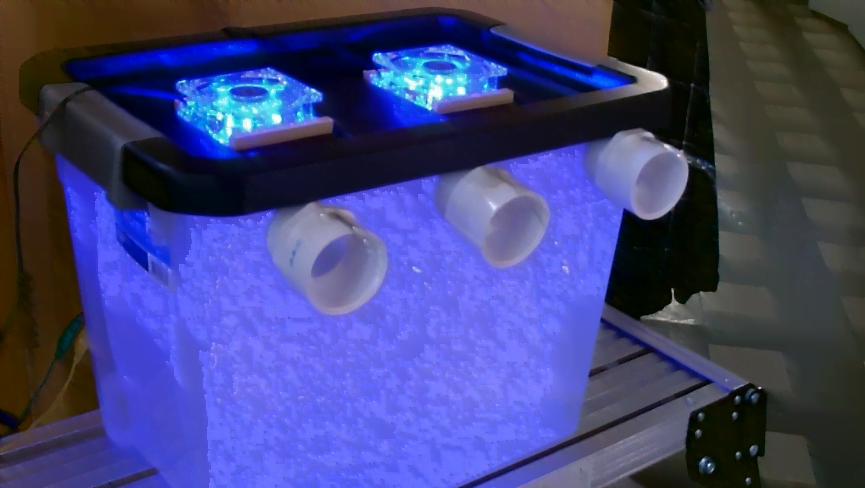 Ice-Powered Air conditioning
There is nothing better than air-conditioners to maintain the temperature of the room. Keeping that in mind, a California-based company has created an ice-powered A/C system called the Ice Bear. This system generally works by freezing water in a tank overnight. This allows the ice to help cool an entire building the next day. This technology was able to provide cooling for a building for up to 6 hours. It has a long way to go before it can be the single cooling system for a home.
Geo-Thermal Heat Pumps
Geothermal technology is one of those investments that promise to save you much money over its lifetime. It is not necessarily a new technology as it has been existing since the 1940s. But the thing is that the products associated with this technology haven't caught on until recently. As homeowners are getting more cautious about going green, geothermal heat pumps have grown in popularity. The energy from the Earth through an underground looped pipe is responsible for absorbing the heat and carrying it into the home. And when the house needs cooling, the process starts occurring in reverse. The best part of investing in geothermal energy is that you get free hot water anytime you want. If you are thinking of investing in geothermal pumps, look for a reliable HVAC service and consult the technician there.
Dual-Fuel Heat Pumps
The dual-heat pump concept is all about drawing on gas heat to maximize efficiency. It is known for a fact that heat pumps tend to be more efficient and provide the maximum amount of warmth and comfort when using a combination of fuels. This system is uniquely designed to combine a gas furnace and an electric heat pump. As the temperature starts rising above 35 degrees, electricity takes over. Even though the initial costs associated with a dual-fuel heat pump are more as compared to a conventional heating system, you can potentially save a lot of money in the next several years.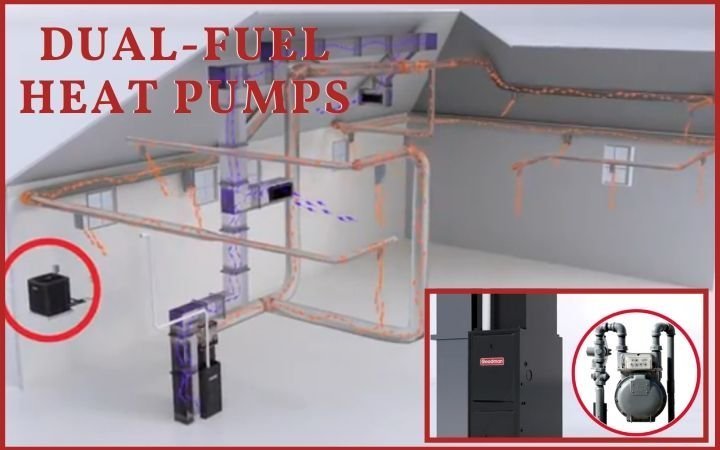 Sensor-Enhanced Ventilation
No technology is not made to amaze the people of the future. With each passing year, several products debut at technology expos all over the world. And the same happened in 2015, and our life has not been the same since then. Ecovent is an ingenious product that consists of sensor-driven vents that can replace a home's existing ceiling, floor vents, or walls. And wait for more, we are not over yet. You can control Ecovent with the help of your smartphone. This has got to be the most innovative advancement in heating and cooling systems.
Conclusion
It is quite fun to speculate about the future of HVAC technology. We have so much to look for in the future when it comes to advanced innovations in heating and cooling technology. Only time would tell which systems will make the cut. The best we can do is wait and let the innovations startle us like it has been doing forever.
Author's Bio
Better Service Inc. is an online platform that has the most reliable and unique repair services. If you have consulted various electricians and plumbers for problems related to clogging of water, Cooling of the AC, and water heater making noises but are still not able to get a solution. Then go for Better Services Inc one-stop destination for all your heating ventilation, air conditioning, Plumbing, and Electrical services. Try them out once, and you are sure to visit again and again.