Are you looking for a fun-filled as well as a safe holiday destination? You have a reason not to neglect Africa! This continent has several stunning, cultured, and safe countries that are must-visits in 2019.
Here are 7 best places to visit in Africa in 2020
1. Botswana
The perfect travel getaway for couples and families, Botswana, one of Africa's safest countries, abounds in natural resources and wildlife. Tourists rarely experience crime here, thanks to the country's steady democracy. Also, the warm and friendly nature of the locals attracts a large number of tourists to this African country.
Besides being incredibly beautiful, Botswana is also extremely easy for travelling around, with well-managed safaris and highly knowledgeable tour guides.
Maun, the capital of Botswana's tourism industry, has safari camps dotting the Moremi Game Reserve, adobe to animals like hippos, lions, and rhinos. The town of Maun also houses the Nhabe Museum featuring local art and cultural exhibits of the surrounding regions.
From May to October, i.e. during the dry season, you can view a variety of wildlife in the sprawling grasslands of the Okavango Delta and Botswana's most-frequented Chobe National Park. The zebra migration takes place at the time of the green season, between December and March.
2. Mauritius
One of Africa's safest getaways, the island nation of Mauritius makes a great choice for relaxed holidays where security causes minimal concern. A multicultural nation with people living happily together, tourists love Mauritius and feel extremely safe at the myriad of beach resorts here.
The country's obvious beauties include jaw-dropping, white, sandy beaches and crystal clear waters. Besides enjoying adventure sports like scuba diving, you can also watch coral reefs and breathtaking undersea landscapes inside the country's shallow waters.
While on land, choose between trekking, horse riding, and playing golf. Another remarkable quality of this island country, wildlife tourism has recently gained immense popularity since Mauritius has saved the greatest number of bird varieties worldwide from becoming extinct.
Besides spotting the Indian Ocean's two prettiest birds, namely, the Mascarene pink pigeon and the falcon at the island's numerous spots, you should also expect to find marine life like giant tortoises, sperm whales, Gray's beaked whales, and dolphins moving about freely in the country's marine habitat.
3. Namibia
A vast desertland and sparsely populated, Namibia is a peaceful country with minimal violence and a low crime rate. Devoid of warfare and politically sound, tourists rarely experience safety issues in the country. Also, Namibians have a friendly and welcoming attitude toward all tourists.
Namibia is full of mountains of red and orange-colored dunes creating the landscape for miles together. Famous for its great natural masterpieces such as the Kalahari desert, the Fish River Canyon Park, the Skeleton Coast National Park, and the Dorob National Park, Namibia also produces remarkably high-quality diamonds.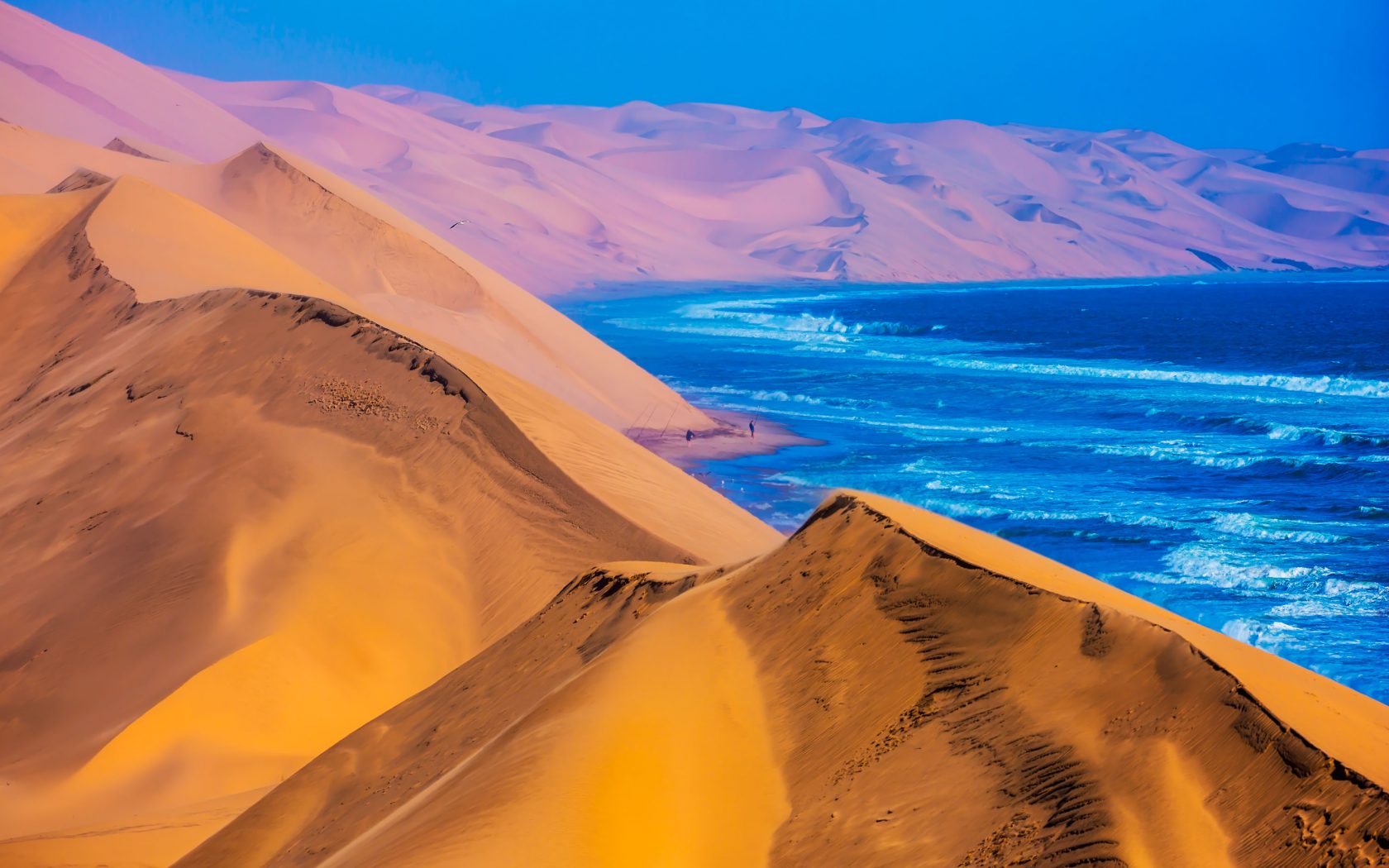 It's best to explore Namibia by self-drive. While renting a car for self-drive, make sure it has top-quality roof racks so that you can carry additional cargo like camping gear.
Indulge in long road trips, sky diving, and quad biking around Swakopmund, the country's adventure capital. For wildlife viewing, visit Namibia during the winter months of July, August, September, and October.
4. Seychelles
With a stable government and a well-established tourism industry, Seychelles makes a very safe choice for a beach escape. Clustered with 115 picturesque, biodiverse islands in the western part of the Indian Ocean, Seychelles is at its best during April, May, October, and November when undersea clarity is excellent.
An ideal romantic escape, most of the tourists stay in lovely beach resorts and smaller guesthouses. Mahe Island, the largest of the Seychelles islands and home to Victoria, the capital city, is full of forest-clad mountains and beautiful beaches. Vallée de Mai, with its six thousand sea coconut trees, is a part of Praslin Island, next in size to Mahe Island.
If you're seeking absolute peace, La Digue Island is the place to be, with unspoiled beaches and bicycles reigning supreme. Hire a private pleasure boat, set further into the ocean, and you have a good chance of viewing wildlife amidst the low-lying, outer islands.
5. Ethiopia
With improved economic growth and a flourishing tourism industry, Ethiopia provides a safe and easy travel experience. Low crime rates and elevated food security make Ethiopia a good choice for a travel getaway.
It's best to visit the country during the dry season, i.e. between October and April. Addis Ababa, the capital city of Ethiopia boasts several glitzy high-rises including Marriott and Intercontinental hotels. The city also has Africa's first light rail network.
Ethiopia is full of churches and abbeys, with a few of them preserved as UNESCO World Heritage Sites. You'll love visiting ancient forts and tombs such as the Gondar citadel. The country also has varied, astounding landscapes like the Blue Nile, the thick, green Omo Valley, Lake Tana, and the barren Danakil Desert. Look forward to viewing conventional African savannah wildlife and indigenous creatures such as the Ethiopian wolf.
6. Morocco
With an excellent safety record and crime not posing a serious threat, Morocco is a tourist's delight. A practically malaria-free nation, you don't need to be anxious regarding mosquito bites, while traveling to Morocco.
Packed with charming ruins, fascinating castles, spotless beaches, stunning dunes, beautiful streets, and busy towns, Morocco is remarkably diverse to explore.
Consider visiting Morocco during its cooler seasons, i.e. either April/May or September/October. Morocco overflows with vibrant culture and crafts, and its fragrant cuisine satisfies many taste buds. Don't miss out on Couscous, a delicious meat and vegetable stew, and Chebakia or flower-shaped sesame cookies, a street food favorite.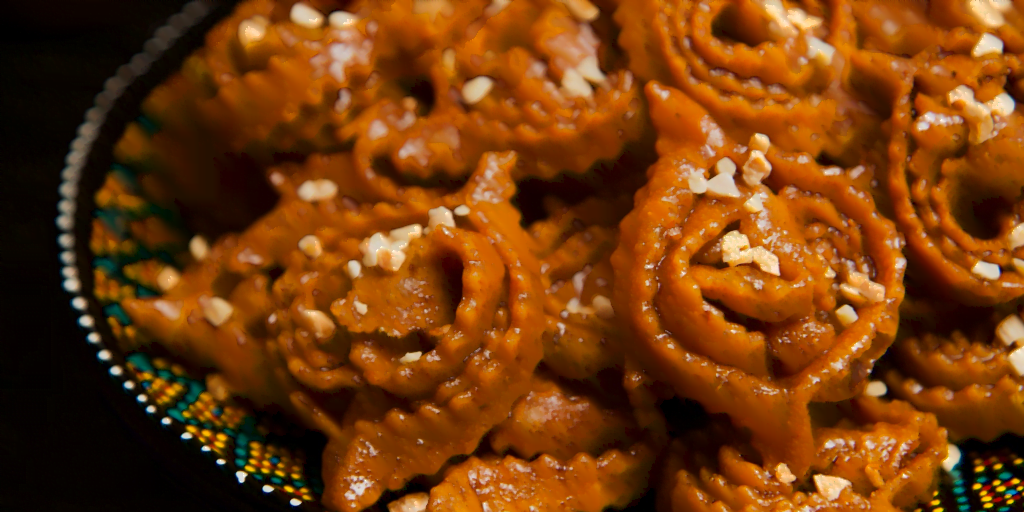 Some of Morocco's tourist hotspots include Erg Chebbi, a 50 km long stretch of large dunes in the Sahara Desert, Legzira beach, fringed with red cliffs, Bab el-Mansour, an awe-inspiring monumental gate, and the imperial cities of Marrakech and Chefchaouen.
7. Rwanda
Holding a remarkable safety record with a lot of stress on security, Rwanda makes a perfect choice for a vacation destination. Also, this becomes instantly obvious on arriving in Kigali, the country's laid-back and pleasing capital city. You can make a trip to Rwanda throughout the year and look forward to a dreamlike experience.
The land-locked, tropical country has numerous dense, green, hilly landscapes and is also home to several mountain gorillas that are on the verge of extinction.
You can visit several places of interest here, including the Nyungwe Forest National Park, drawing bird-watchers from all over the world, Kigali Memorial Centre dedicated to the genocide of 1994, the thickly vegetated Congo-Nile trail, and the Pfunda tea plantations.
Conclusion
So, now you know several beautiful, exciting, and most importantly, safe African countries to visit this year. Needless to mention, a trip to Africa ought to be on your 2019's bucket list!