Whether you are planning a trip to Europe or rushing for a business meeting in another state, there is an essential difference between chartering a private jet and traveling in first class.
When you choose to travel by chartering a private jet, you get the freedom to choose your destination and the time of your flight without waiting in a queue for hours. A private jet is tailored to your needs and gives you the best experience of flying.
If you are planning to take a trip and want to explore the world, here are a few benefits that will allow you to choose the best flying experience.
Choice of Interior and Aircraft
When you are traveling, what are your preferences? Do you like a classic or modern interior design for your jet? How many seats will be perfect for your travel?
No one is going to ask you these questions when you are out on a commercial airline. But speaking of a private jet, you will get a wide range of choices and preferences from interior to leather seats, along with customized interiors for the trip.
You can decide what suits your needs and get a jet according to that.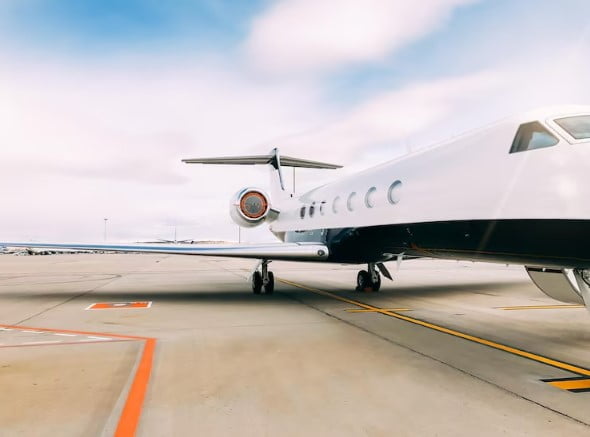 Comfortable Landing
When using a commercial airline, the landing and departure locations are often far from your actual destination. After traveling for hours, you get stuck in the traveling and feel tired. With a private jet, this stress will be left in the air as you can land at the nearest airport.
You will not have to wait to stand in the queue after the flight. In short, you will spend all your precious time at your destination rather than on the roads sitting in a taxi.
No More Waiting
When traveling for any purpose, time becomes the necessary element. By getting a little late, you will find yourself struggling to catch the flight. In case of losing the flight, it will be a significant loss of money and time you have invested.
With a private jet, you will not have to allow yourself to get restricted by the flight schedules in your state. As with a private charter jet, you can travel to your destination without sprinting. The best part of chartering a private jet is the plane waits for you.
Can Take Your Pet
If you are planning a trip for summer and you want to take your family and pet with you on a commercial flight, you will have to give it a long thought. When choosing a commercial airline, they won't allow you to take your pet along with you.
You will have to either wait for hours to meet your pet which can be challenging for both and cause anxiety. Instead, on a personalized charter flight, you can take your pet with you and enjoy the same comfort while traveling.
Allow You Privacy
By traveling through personalized charter flights, you can imagine that you are traveling with the passenger you have invited to fly. It will be fun and full of privacy for you since, on a private jet, you can hold your private business meetings without any intruders.
You can also spend time with your family and friends the way you want.