Traveling can be one of the greatest experiences for anyone. But, the situation may be less than magical when you're traveling with your family and loved ones.
When you travel with kids, there are a lot of things that can go wrong, from forgetting your toddler's favorite stuffed animal at home to having a "Home Alone" kind of situation. There is a lot of room for mistakes.
But instead of rescheduling your vacation plans till your kids grow up, you should consider traveling by private jet instead of going with a commercial airline. After all, family vacations are important for everyone.
Why? Check out the following reasons why you should travel on a private jet with your family.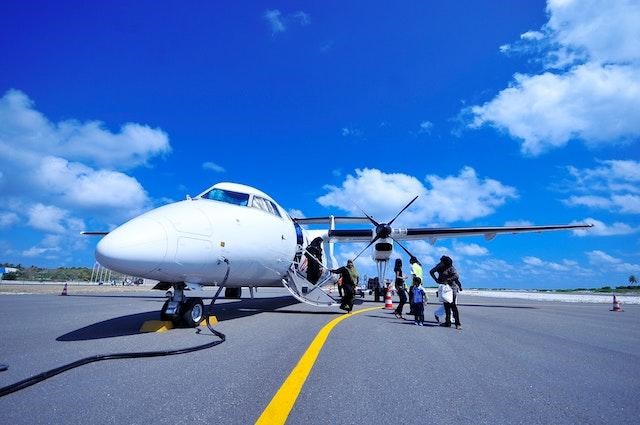 Cut Down the Stress
When you're planning to travel with your family, the stress starts at the planning stage and stays till you get back from the vacation. However, things can get pretty easy once you land at your destination because the traveling part is the most awful.
When you're flying private, you don't have to worry about waiting in long lines with your kids to go through security, the boarding process, checking your luggage, and everything else. You don't even have to wait in lines when you arrive at your destination.
Not to mention, you can book a flight whenever you want with a jet charter for groups and families and don't have to get to the airport two hours early.
Take What You Want
Most people don't like the restrictions in place by the security at commercial airports. After all, they won't even let you take full-sized shampoo bottles even if hotel shampoos aren't good for your hair.
Fortunately, you don't have to deal with that when it comes to flying private.
On a private jet, you can take your full-sized shampoo bottles and don't have to deal with harsh security protocols that are in place at commercial airports. If you want, your private jet might even let you take your family dog on the trip if the destination doesn't mind.
Fly To a Greater Number of Destinations
Another great reason to fly on a private jet is that you have a lot more options for your destination.
When you fly with a commercial airline, you will only be able to travel to popular spots that a lot of people want to go to because the airlines need to fill their seats. Also, commercial planes are normally much bigger and they need bigger airports to land, park, take off, and process all their passengers.
Private jets don't have those restrictions. Since you're the only customer in a private jet and the jets are smaller than commercial airplanes, you can travel to more destinations even with smaller or less popular airports.
Enjoy Customized Catering
When you're traveling, it can be difficult if anyone in the family has allergies to certain types of food or other common things.
Commercial airlines have the same meals for everyone. Even in first class, you are limited to a few options.
When you travel private, you can ask the charter company for specific meals with specific ingredients. They can take care of all of your allergies and offer you delicious meals.