Summer brings a warm and sunny vibe, which can lift people's moods and provide a welcome change from the monotony of winter. Summer is a time when many people take vacations, either for rest and relaxation or for fun and adventure. The anticipation of a vacation can create excitement and joy for many people. Summer provides an opportunity to opt for a variety of outdoor activities, such as swimming, hiking, camping, and barbecuing, that are not possible or as enjoyable during other times of the year. Summer is often a time when people gather with friends and family for picnics, beach trips, and other outings, which can be an important source of social bonding and enjoyment.
Here are some ways which will excite you to plan for your upcoming summer holidays.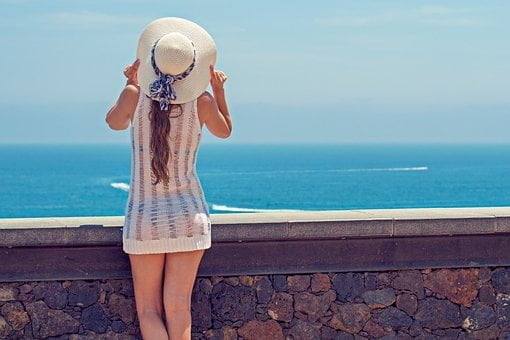 Plan with Friends and Family
Any trip that is accompanied by your kind of people can make more memories and bring more joy. If you have geared up the gang, call them, book a charter flight as it would offer more privacy and fun, and plan up the summer vacations with them. The more people you have, the more you can enjoy and relish.
Beach Holiday
Summer is all about beaches and swimming. Visit a tropical beach and enjoy the sun, sand, and sea. You could swim, sunbathe, or try water sports such as surfing or snorkeling. Start your exercises well in time to prepare for the perfect beach body.
Camping Trip
Winters cannot allow you to stay outdoors or enjoy nature to its fullest, but summer is the best time for such activities. Pitch a tent and spend a few nights surrounded by nature. Go hiking, fishing, or simply relax by the campfire.
Road Trip
Pack up the car and hit the open road. Visit new cities, and scenic destinations, and stop at interesting attractions along the way. Road trips can allow you to have more flexibility in planning up your vacations and you would surely enjoy it in the coming season.
Theme Park Adventure
There is a kid residing in every human who craves rides and swings. Visit a theme park this summer season and experience the thrills of roller coasters and other attractions.
Cruise
Have you ever been on the water for weeks? Well, if not then it's time for you to cruise away. Set sail on a cruise and visit multiple destinations in one trip. Enjoy the onboard entertainment, dining, and relaxation.
Cultural City Break
Visit a cultural city and immerse yourself in its history, art, and architecture. Go to museums, galleries, and historic sites.
Adventure Sports
Summer is always the best time to try something new and adventurous. Try an adrenaline-fueled activity such as bungee jumping, skydiving, or white-water rafting.
Wildlife Safari
Observe wildlife in their natural habitats on a safari in a national park or reserve. This will help you notice the animals closely from a totally different perspective. As you explore the beautiful landscapes and lush greenery during your summer trip, keep an eye out for the vibrant and melodious songbirds that might cross your path, enriching your nature experience with their delightful tunes and colorful plumage. Bird feeding stations or birdwatching spots in parks and reserves can offer a unique opportunity to interact with and appreciate the local avian species, adding an enjoyable and educational element to your wildlife observations.
Festival
Summer is the season of festivities. Attend music, arts, or food festival and enjoy live entertainment and delicious cuisine.
Island Getaway
Visit a serene island and enjoy peace and tranquility. Relax on the beach, go snorkeling, or simply soak up the sun.