Undoubtedly, Windows 10 has been perfectly polished, but yet many of its features leave to many more be desired. Windows update error 0x80073712 is a clear example of it. The issue is a concern for the people who want to keep their Windows up to date. The error generally occurs in the system where RAM exceeds 4 GB.
What is the reason behind Error 0x80073712?
If you are trying to download the Windows update and getting an error 0x80073712, it means some files of the updates are missing or corrupted. These errors generally caused due to the underlying problem on the PC, and very often cause the update to be failed.
Good news is you can fix error 0x80073712 on your own by simply following the proven fixes mentioned below.
How to fix Windows Update Error?
Method 1: Run system file checker
Press Windows key + X then click on command prompt (Admin).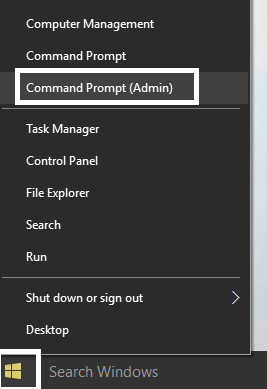 2. Now enter the following commands and press Enter.
Sfc /scannow
Sfc /scannow /offbootdir=c: \ /offwindir=c: \windows
3. Now restart the PC and check for a resolution.
Method 2: Delete pending.xml file:
1. Open the command prompt from the Menu bar. Then select Command prompt (Admin).
2. Now type the following command in the cmd window.
net stop trustedinstaller
cd %windir%\ winsxs
takeown /f pending .xml /a
cacls pending.xml /e /g everyone :f
del pending.xml

3. After typing press enter and restart your system to save changes. If the issue is not fixed, then try the next step.
Method 3: Run windows update troubleshooter:
1. Type 'Troubleshooting 'on search option and click on it.
2. Select view all from the next window.
3. Then select Windows Update from troubleshooting computer problem lists.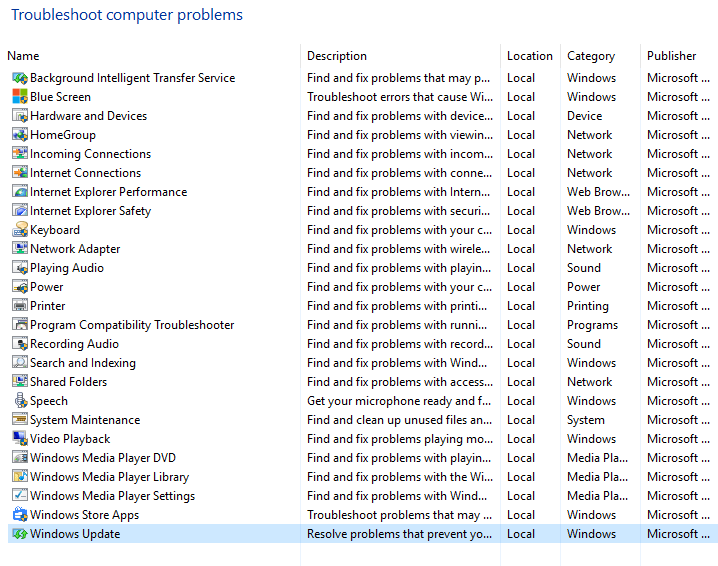 4. Now follow the instructions given onscreen and let the troubleshooting run.
5. Now restart and check if resolved.
Method 4: Rename software distribution folder:
1. Open command prompt administrator and type these commands and hit Enter.
net stop wuauserv
ren c: \ windows\Software Distribution softwareddistribution.old
net start wuauserv
exit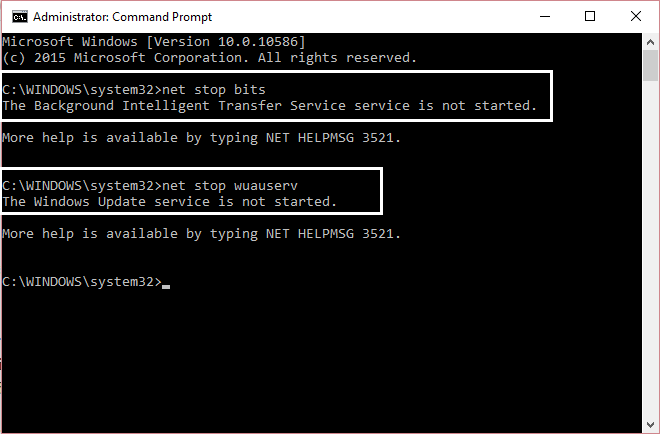 2. Restart the PC and again try to update.
Method 5: Restore your computer:
Sometimes, restoring your PC can solve the error 0x80073712 issue. Restoring is a process to restore your system operation in an earlier time when the system was working perfectly fine.
Method 6: Reset Windows Update components:
Sometimes, windows components can be the cause for the update issue. To update the components,
1. Open command prompt admin and run the following commands.
net stop bits
net stop wuauserv
net stop appidsvc
net stop cryptsvc
Del "%ALLUSERSPROFILE%\Application Data\Microsoft\Network\Downloader\qmgr*.dat"
cd /d %windir%\system32
regsvr32.exe atl.dll
regsvr32.exe urlmon.dll
regsvr32.exe mshtml.dll
regsvr32.exe shdocvw.dll
regsvr32.exe browseui.dll
regsvr32.exe jscript.dll
regsvr32.exe vbscript.dll
regsvr32.exe scrrun.dll
regsvr32.exe msxml.dll
regsvr32.exe msxml3.dll
regsvr32.exe msxml6.dll
regsvr32.exe actxprxy.dll
regsvr32.exe softpub.dll
regsvr32.exe wintrust.dll
regsvr32.exe dssenh.dll
regsvr32.exe rsaenh.dll
regsvr32.exe gpkcsp.dll
regsvr32.exe sccbase.dll
regsvr32.exe slbcsp.dll
regsvr32.exe cryptdlg.dll
regsvr32.exe oleaut32.dll
regsvr32.exe ole32.dll
regsvr32.exe shell32.dll
regsvr32.exe initpki.dll
regsvr32.exe wuapi.dll
regsvr32.exe wuaueng.dll
regsvr32.exe wuaueng1.dll
regsvr32.exe wucltui.dll
regsvr32.exe wups.dll
regsvr32.exe wups2.dll
regsvr32.exe wuweb.dll
regsvr32.exe qmgr.dll
regsvr32.exe qmgrprxy.dll
regsvr32.exe wucltux.dll
regsvr32.exe muweb.dll
regsvr32.exe wuwebv.dll
netshwinsock reset
netshwinhttp reset proxy
net start bits
net start wuauserv
net start appidsvc
net start cryptsvc
2. Now close the command prompt window and go to Microsoft website and look for if any updates available. Try to update and check.
Method 7: Repair Install Windows 10:
If none of the above could fix this issue, then try a repair install your Windows. You can follow the onscreen instructions and repair install windows without deleting any files.
Try these mentioned steps and fix the Windows update error 0x80073712 instantly!