In the last few years, Internet sales have experienced an expansion. More and more people are replacing going to malls and retail with online shopping. That's increasingly the case with clothes as well. Luckily, almost all apparel brands have e-shops, so you can find almost everything you need on the Internet.
The good sides of online shopping are convenience and speed because everything that used to take you several hours can be done in just a few minutes. If you buy from reputable stores like Shop The Mint, your purchase is safe, and you won't have any problems. And if you also follow these tips for carefree online clothes shopping, you can be sure that you'll get what you want every time.
Shop at Trusted Websites
The Internet market is huge, and new sellers appear almost every day. They all want their piece of the profit pie, as online opportunities are vast. More sellers lead to more competition, which can be good for buyers, as merchants will offer lower prices to stay competitive.
On the other hand, so many e-shops can confuse you and lead you in the wrong direction. So you should always start by checking the website and the seller. Safety when buying should be your priority, and that's why you should research a vendor before placing an order. Otherwise, you risk being scammed and your data stolen and misused.
Whether you pay by card or cash on delivery, the safety of your data is extremely important. You must know which information is necessary and which you should never leave online. Also, check the website protocol. That's the "https" mark, which means your data is safe and protected by encryption, and no third party can access it.
Certainly, it doesn't hurt to check the e-shop's reviews. You can easily find them on unbiased websites where satisfied and unhappy customers can express their opinions. This information can be very helpful because you will find out details that aren't available on official sellers' websites.
Know Your Style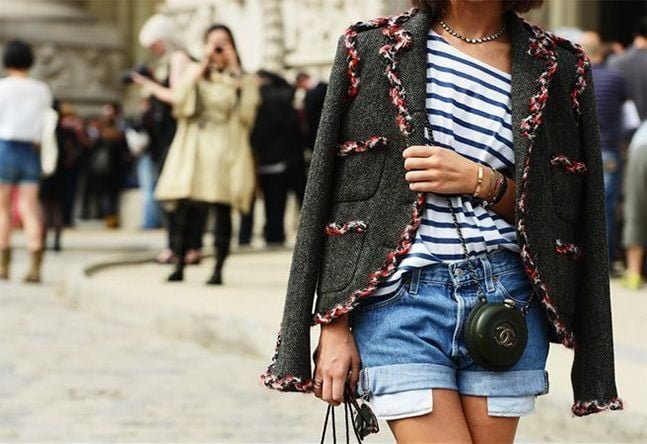 After you've found reputable online boutiques, it's shopping time. The first step before putting items in a cart is to double-check your style and the items in a particular store. That way, you'll see whether it's the right place for you. If there are no clothes that match your style, move on.
The clothes you buy on the Internet should fit you well and, at the same time, reflect your style. So if you can, go to brick-and-mortar retailers and try on a few pieces that fit your idea of outfits that look good on you. Full-sized mirrors in boutiques are a great way to look at certain clothes on yourself from all sides and determine if that style really suits you.
If you find something nice and affordable in offline boutiques, don't miss the chance to grab it. Even if you're not interested in shopping but have only tried on the clothes, now you know what to look for online. Most commercial brands have a wide range of items, but if you shop around, you can find specialized stores that only sell clothes for certain styles.
Tips on determining your style are on the following source:
https://www.stylecraze.com/articles/how-to-find-your-personal-style/
Measure Your Size and Use Seller's Sizing Chart
Now that you figured out your style, it's time to take a tape measure and find out what size you are. Determining your size is the key to choosing clothes that fit you well without pinching, hanging, or outlining the body flaws you want to hide.
Start with the upper body. For that, the circumferences of your neck, chest, waist, and upper arms are important, as well as the width of your shoulders and the length of your arms and back. You will do the most precise measurement with a tape measure, and most likely, you'll need another pair of hands to help. Write down your measurements and always have them when ordering clothes online.
Next, assess the seller's sizing guide. It's something that every reputable online vendor should have, whether it's for clothes they make or items from other brands they resell. Keep in mind that different clothing brands have different sizing charts, so be sure to check this for each item you buy. Also, not all size labels will always be in US measurements, so make sure to check the correct measures for each size in inches.
Also, if the model is wearing the clothes, pay attention to details such as whether they have heels or flats, as well as whether the clothes size they wear is indicated somewhere. That will come in handy to avoid mistakes when ordering because something that is knee-length for a 6-feet tall model, for you who are maybe 5'4″, can be up to half the calf.
Check the Terms of Use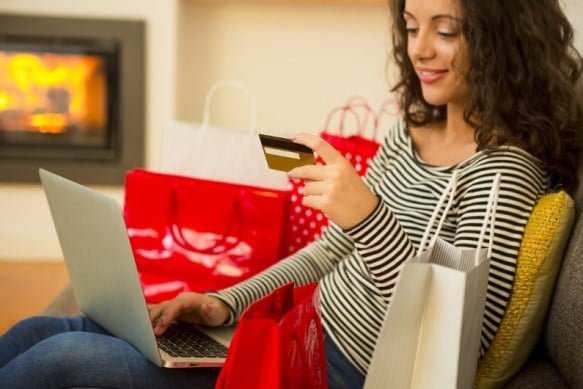 Before you make an order, leave your information, and continue to pay for the items you choose, check if the site you are ordering from has a Terms of Use, Refund, and Return Policy, as well as a Q&A section (the latter is not necessary, but it can be helpful). Also, you must know the shipping terms, as well as the rates, to avoid unpleasant surprises and high delivery costs. On this page, find some safety tips to follow for carefree shopping.
The Terms of Use will help inform you about options, payment methods, delivery, and your rights regarding the clothing return. Some brands provide free returns and returns, while others will charge you for both. But you might run onto stores that don't accept returns and refunds, so always keep that in mind. In that case, it's always better to visit a brick-and-mortar store than risk buying the wrong size or model you can't get back to the store.
Online shopping has its good and not-so-good sides. When buying clothes on the Internet, you must be careful and shop only from reputable vendors with highly-secured websites. Also, be careful when choosing the right size, and always know whether you can return your order if it's not what you wanted or if it simply misfits.