Barbi Benton is a 73 years old New York-based Actor, model, singer, television personality and well-known producer. She made her appearance as a model in Playboy magazine at the age of 18.
In this article, we have mentioned Benton's early life, career, and net worth; other than that, we have also mentioned where she is now and what she's doing with her life.
Who is Barbi Benton?
On 28 January 1950, Barbara Lynn Klein, professionally known as Barbi Benton, was born in New York, United States. She is a well-known retired American model, television personality, singer, and actress.
She is famously known for appearing on the comedy series Hee Haw for almost four seasons and has also contributed to recording several successful albums released in the 1970s.
Barbi has also made several appearances in Playboy magazine and truly got famous after appearing as a model in playboy magazines. After being blessed with her first child, she decided to retire in 1986 to give her family her helping hand.
Basic Information About Her
| | |
| --- | --- |
| Real name | Barbara Lynn Klein |
| Professional name | Barbi Benton |
| Date of Birth | 28-Jan-50 |
| Birthplace | New York, United States |
| Age | 73 years |
| Nationality | American |
| Ethnicity | White |
| Gender | Female |
| Sexuality | Straight |
| Religion | Jewish |
| Zodiac Sign | Aquarius |
| Marital Status | Married |
| Profession | Actress, Model, Singer, Tv Personality |
| Net Worth | $20 million |
Body Stats
| | |
| --- | --- |
| Height in m | 1.60 metre |
| Height in cm | 160 cm |
| Height in inches | 5 feet 2 inches |
| Weight in Kg | 58 kg |
| Weight in pounds | 127 pounds |
| Hair Color | Regular Brown |
| Eye color | Green |
Family
Father's name
Dr. Marvin Klein
Mother's name
Helen Klein
Siblings
NA
Spouse
George Gradow
Children
Alexander Benton Gradow
Ariana Gradow
Educational Background
| | |
| --- | --- |
| School Name | Rio Americano High School |
| University Name | University of California |
| Qualifications | Graduate |
Social Media Accounts
| | |
| --- | --- |
| Instagram | NA |
| Facebook | NA |
| Twitter | NA |
About Her Early Life
Barbi was born in a Jewish family. Her father was a gynecologist, and her mother used to work as an investment manager. All that indicates that she must be raised in a financially stable family.
For high school, she attended Rio Americano High School and was trained with all kinds of lessons, including scuba diving, piano, and modeling. At a young age, she decided to become a veterinarian and even enrolled at UCLA. But unfortunately, she had to give up this career option because she could not stand the sight of blood.
Barbi's Career
Playboy Magazine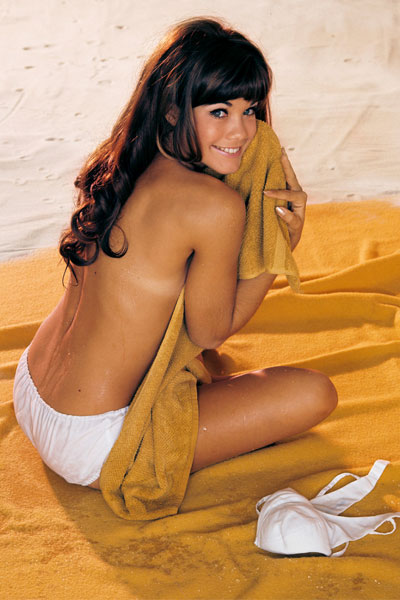 When she was 16 years of age, she began her modelling career, and at age 18, she took a job with Playboy, and after some days, she appeared on the Playboy After Dark show. At the beginning of her career, she started as an extra, but quickly, her role was elevated to co-host.
At the Playboy After Dark show, Hugh Hefner, the host, fell in love with Barbi and helped her to elevate her position at the front. After recording two episodes, Hefner asked Barbi on a date, and after some days, they both began a relationship.
Despite the age gap, they still managed to have a successful relationship for several years. Their relationship helped Barbi immensely in her career and placed her in the centre of the Playboy enterprise.
However, the actual name of Barbi is Barbara Lynn Klein, and Hefner was the guy who convinced her to change her name to Barbi Benton so it would be more marketable. In 1974, Hefner was convinced by her to buy the Playboy Mansion in Holmby.
Almost four times, she appeared on the Playboy cover and additionally, she also had a nude photoshoot in the years 1973 and 1975. Although she has been featured in several photo essays and shows, she was never a Playmate of the Month.
Her Acting Career
In her acting career, she appeared in The Naughty Cheerleader, released in 1970. Besides that, she has also appeared in the popular television series The Love Boat, The Bobby Vinton Show and Fantasy Island.
Benton was also part of Hee Haw, but after four seasons, she decided to leave that to concentrate more on a Hollywood-oriented career. She was also featured in the short-lived 1977 ABC-TV comedy series Sugar Time including the slasher Hospital Massacre, which was released in 1982.
As a recording artist, she achieved some success, and her record "Brass Buckles" was among the top five hits on Billboard's country singles chart. Benton has recorded eight albums, and the last album she produced was in 1979.
"Ain't That Just the Way" was one of her best-known songs, released in 1976. It was at the number one position in Sweden for almost five weeks, and Patricia Play, a Dutch singer, recorded it, and it was titled Poor Jeremy in 1977.
Barbi Benton's Net Worth
Through her show business, songwriting, producer and as an actor, Benton has made an estimated net worth of $20 million.
Long back in 1986, she had already taken retirement from her career, and in 2012 she offered a tour of their Mansion on HGTV's Million Dollar Room.
Her Relationship with Hugh Hefner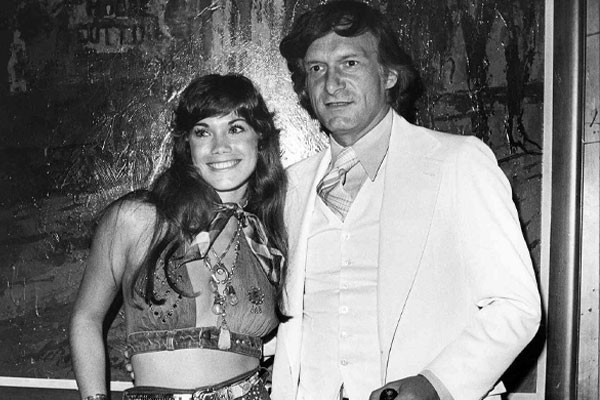 Barbi and Hugh Hefner were in a relationship from 1969 to 1976. They both discovered the Playboy Mansion West, where Hefner used to live even after their separation. The couple helped each other a lot in uplifting their careers.
According to the reports, Benton and Hefner were friends even after their breakup, and she had visited him before his death in September 2017.
She has received a lot of criticism for her friendship with her ex, but her loyalty hasn't faltered. She mentioned in her interviews that she knew what to do.
Where is Barbi Benton Now and What She's Doing with her Life?
Currently, Benton is 72 years old, and now she is living a well-settled retired life with her family. After separating from Hefner, Benton married George Gradow, a real estate developer whose estimated net worth is $50 million.
Together they are blessed with two children, one of those is Alexander, who is 35 years old, and the second one is Ariana, who is 33 years old now. They have properties in several places, including Aspen, Colorado and Los Angeles.
Frequently Asked Questions
1. How Old was Barbi and Hefner When they Came into a Relationship?
Barbi was 18 years old, and Hefner was 42 when they came into a relationship. They helped each other immensely to uplift their careers. The couple also discovered the Playboy Mansion West, where Hefner used to live even after their separation. Hefner resided in that Mansion until he died in 2017.
2. How Long has Hefner and Barbi been in a Relationship?
Barbi and Hugh Hefner were in a relationship from 1969 to 1976.
3. Is Barbi Benton Still Alive?
Barbi is alive and living a peaceful life with her husband and children. But much fake news is circulating all over the internet regarding her death. One of the resources even claimed that she died due to cardiac arrest and respiratory failure after contracting septicemia.
The reason behind all the false news regarding her death might be this high volume keyword, Barbi Benton obituary, which is trending all over the internet.
4. At What Age She Started her Career?
Benton was 16 years old when she started her modelling career, and at 18 years of age, she made her debut in Playboy magazine.
Wrapping up
Hopefully, we have mentioned all the information about Barbi Benton you are looking for. From working in Playboy magazine to appearing in various famous shows and movies, Barbi had an amazing career. Now, Barbi is happily living her retired life.
She said she was done with her career and now she wants to give all her time to her family.