A prominent figure in the film production industry, Randall Emmett has captured the attention of many due to his successful career and net worth. 
While Randall's professional endeavors are widely recognized, his personal life has also become a topic of discussion on the internet. Below is the article; we'll dive deep into who Randall Emmett's girlfriend is, shedding light on how and when they first met each other. 
Who is Randall Emmett's Girlfriend?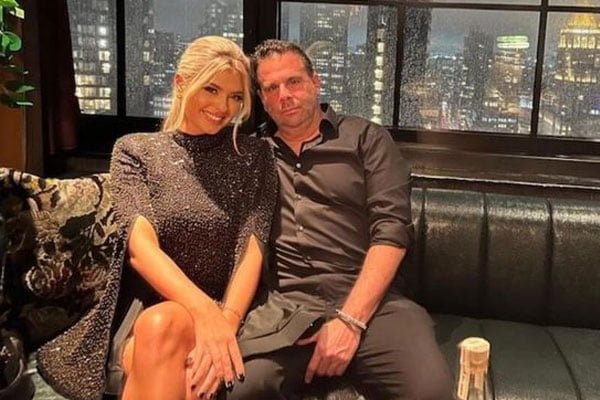 Randall hasn't publicly announced anything regarding his new girlfriend. But once he posted a cozy photo with a young blonde woman in November 2022. Before he remove that picture, one of his fans quickly took the screenshot and shared it on Reddit. 
However, Randall doesn't react to the deleted photo shared on Reddit. An American television presenter, Andy Cohen, revealed that Randall Emmett's new girlfriend moved into his house just two days after his ex-girlfriend left.
During Watch What Happens Live, the host of the Give Them Lala podcast and Randall's ex-girlfriend, Lala Kent, revealed that Randall is not only in a relationship, but he is also engaged with her. The following day, Randall said Lala's claims were false; he was not engaged in any way, shape, or form. 
However, one name of his new girlfriend is coming out very much, Lindsey Hooten. But how true it is only Randall could tell us. So we have to wait until he gave a response on it. 
What Happened Between Lala Kent and Randall Emmett? Why Did They Split Up?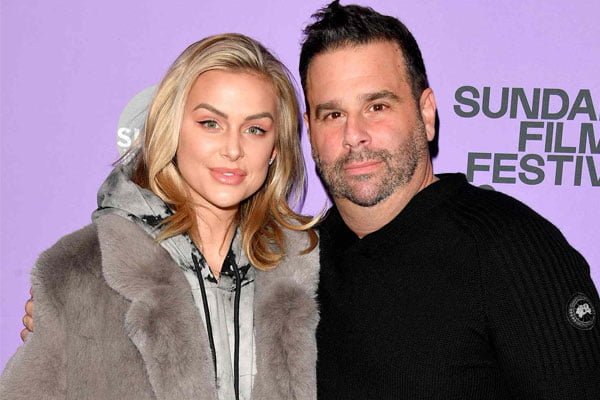 In 2015, the couple first met each other when Lala was working at Lisa Vanderpump's West Hollywood restaurant SUR. 
Lala confirmed that she was in a relationship, but she didn't mention that his name was Randall Emmett. However, she kept Randall's identity secret until he finalized his divorce from his ex-wife Ambyr Childers. In December 2017, Randall and Ambyr finally divorced each other. 
After one year of their divorce, Lala made her relationship with Randall public through an Instagram post. In the post, she shared a photo of the two ringing in the New Year with a sweet caption.
After two years of dating, the couple got engaged in September 2018 at Esperanza, an Auberge Resort in Cabo San Lucas, Mexico. 
But their relationship ends up with a split up. In July 2020, rumors began spreading out that the couple had split after photos of Randall vanished from Lala's Instagram account. 
But she clarified her relationship status with Randall through her Instagram story. Lala said she didn't break up with him, she is pretty, so when he pisses me off with his photos, she will go to the archive and re-add them. 
However, this was not a big issue as it was the first time only. But the second time, when Lala again scrubbed Randall from her social media, it turned into the pair ending their engagement. Lala accused Randall of cheating on her repeatedly. 
She said Randall used to offer women film roles in exchange for sexual favors. 
Does Randall Emmett Have a Child with Lala Kent?
During an episode of her podcast Give Them Lala, Lala announced that she is expecting her first child with Randall. She said she got the best gift for her 30th birthday. She is so excited and feels very maternal and motherly. 
In March 2021, Lala gave birth to a daughter named Ocean Kent Emmett. She shared this news through an Instagram post. In the post, she shared a photo of herself on a hospital bed cradling baby Ocean. 
Frequently Asked Questions
1. Who is Randall Emmett's New Girlfriend?
It has been confirmed that Randall is secretly dating someone. Even though he is engaged to her, he hasn't publicly announced her name yet. 
2. Who was Randall Emmett's Wife?
Before Randall met Lala Kent, he was married to an American actress, Ambyr Childers. Ambyr is known for portraying Susan Atkins in the NBC crime drama Aquarius, Ashley Rucker in Ray Donovan, and Candace Stone in You. 
The couple got married in 2009. But after several years, they ended their relationship in 2019. But it was not a happy ending as some legal disputes were going on between them.
3. Does Randall Emmett have Children?
Randall shared a beautiful daughter with Lala Kent named Rylee Kent Emmett. 
4. How Much Worth Does Randall Emmett Have
Randall Emmett's net worth decreased to $500 thousand.
Wrapping Up
That's all we got regarding Randall Emmett's new girlfriend. However, she is still a mystery woman. We hope soon he'll be revealing the identity of his new girlfriend.