Seville is one of Spain's most beautiful cities that exudes history, culture, and a vibrant lifestyle. The capital of Spain's southern region of Andalusia, it's not just a tourist destination but also an ideal place to immerse yourself in the Spanish language.
Studying Spanish in the city offers a unique and mind-blowing experience that goes beyond your imagination. The article below will delve into numerous advantages of learning Spanish courses in Seville, Spain.
History of Spanish Language in Seville
Seville is known as the birthplace of the Spanish language. At first, Arabic was widely spoken when the Moors ruled the city in the 12th century. In 1248, after the Christian conquest of the city, Spanish became its official language, replacing Arabic.
Keep reading the article to explore the various benefits of learning Spanish in Seville, Spain.
Advantages of Studying Spanish in Seville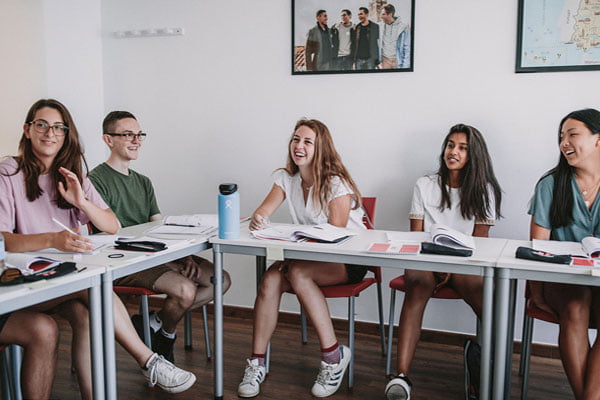 1. Rich Spanish Culture
Seville is known as a city that is deeply rooted in Spanish customs and traditions. From centuries-old festivals like Feria de Abril to flamenco dancing and bullfighting, you can witness and even participate in authentic Spanish culture.
One of the key benefits of witnessing Spanish culture is that it will greatly enhance your language learning experience as you'll be exposed to the natural context of the language.
2. Authentic History and Architecture
You will get the opportunity to explore Seville's rich history and architectural landmarks. It will not only serve as a source of inspiration but also as an educational purpose.
You can visit some iconic sites like the Alcazar Palace, the Seville Cathedral, and the Giralda Tower, learning about their history and culture while studying the language.
3. Affordable Lifestyle
Seville is known as the most affordable city in Spain compared to other major cities like Madrid and Barcelona. And it is going to be very advantageous for students who visit the city to study Spanish, as they can enjoy a comfortable lifestyle without hurting their pocket.
Your transportation and food prices will be very reasonable.
4. Delicious Food
Studying while tasting Spanish food in Seville that is celebrated worldwide is something out-of-the-world experience. The city is known for offering some of the best examples of traditional Spanish cuisines.
From gazpacho to tapas and paella, you can experience every flavor of Spain. It is one of the great ways to improve your language skills while savoring delicious dishes.
5. Mediterranean Weather
Characterized by dry summers and mild winters, Seville boasts a Mediterranean climate. This weather will make your outing and exploration of the city more pleasant.
You can relax in the numerous parks and plazas under the pleasant climate while practicing your Spanish language.
Wrapping Up
Learning Spanish in Seville is an enriching experience with a combination of cultural immersion and language learning.
From the city's rich history to authentic Spanish culture and affordable lifestyle, it is an attractive destination for students from all around the world who want to pursue language fluency or simply looking for a unique adventure.