When a fire causes damage to your building, the chances are high that you will end up with significant issues afterward. The renovation and restoration processes are overwhelming, so you should avoid doing it alone.
Instead, the best option is to find a fire restoration company that will help you undergo recovery as smoothly as possible. Enter this site: https://www.paradiseexteriors.com/miramar/ to learn more about renovating your home after weather issues and conditions.
In the further article, we wish to explore the ways fire restoration functions, the importance of finding professionals, and how to find the perfect candidate for the process. Let us start from the beginning.
What Should You Expect from Fire Damage Contractors?
It would be best to remember that fire damage repair is a highly problematic issue. The main goal is to return the structure to the past condition quickly. Therefore, they must undergo relevant steps that will help them reach the desired goals, including:
Deal with the Damage – The first thing to assess the restoration process is performing a comprehensive inspection to determine the damage extent. The team will create a strategy based on their finding and offer you an approach you should be familiar with beforehand.
Board up Everything – Since the blaze can cause structural damage to a household or building, the issues can happen throughout the process. The best way to protect buildings from weather conditions, animals, and vandals is by boarding the doors and windows as a safety measure. They will secure your household to ensure everything functions properly.
Deal with Extra Issues – The moment they decide to secure a building, the next step is ensuring no further smoke or fire can happen. They will identify potential hazards that could reignite throughout the process. The next step is packing and transporting salvageable content to secure a climate-controlled structure.
Soot and Smoke Residue Removal – A small fire blaze can lead to significant smoke and soot residue on nearby belongings and building materials, while the surface will stain and eat them away. Professionals will remove them with careful vacuuming, scrubbing, and other cleaning techniques.
Smoke Odors – Beyond the above residue, smoke damage may linger inside and cause a smoky odor across the household. Therefore, smoke cleaning requires deodorization. They will use heavy-duty air-filtering equipment to remove harmful smoke particles and severe issues in the form of odors from the building.
Water Damage – In most cases, building fires go together with water damage since the firefighters must use hoses to handle the blaze. Besides, the intense heat of the flames can lead to pipe rupture and hurt plumbing fixtures since it may cause severe harm. The restoration company will help you perform water extraction, sanitizing, and cleaning while they can deal with mold damage.
Rebuild Damaged Structure – Finally, they will replace components impossible to restore. For example, flooring, charred drywall, and siding must undergo replacement. When they finish a project, your business or household should look the same as beforehand.
Reasons to Hire Professionals
Restoring fire-damaged buildings is a straightforward process you can handle. Therefore, you may not need a general contractor for the procedure. However, the best course of action is to find a professional to take each step along the way, which will prevent potential issues from happening.
1. Immediate Help
As soon as the blaze affects your building or household, you do not have the luxury of waiting before calling for help. Generally, restoration and renovation businesses will offer you 24/7 response time, meaning you can rest assured along the way.
Since they will arrive on time, the chances are high that they will handle the process and provide you peace of mind. We recommend you check here to learn more about home renovation tips that will help you throughout the process.
2. Hidden Structural Damage
The contained blaze can often spread through floors, ceilings, and walls to surrounding rooms, which may lead to unseen smoke damage and fire. Therefore, a comprehensive inspection is critical to prevent potential issues from happening.
You can rest assured because the crew will check every detail in your household, including the hidden structural damage they have not noticed. Some problems need to be more transparent and can cause severe problems to your enjoyment if neglected.
3. Equipment and Tools
The best thing about finding a professional to offer you peace of mind is the professional tools and equipment you cannot get as a regular person. They use state-of-the-art heavy-duty equipment to boost cleaning efforts and increase efficiency.
Besides, experienced crews make different mistakes than amateurs, meaning you will increase the chances that they will handle each step along the way. Fire damage restoration and further renovation is a challenging and dirty job. We recommend that you avoid putting yourself at risk by finding professionals to help you.
When you find someone with a relevant license, you can rest assured that they must follow OSHA standards to ensure code compliance and on-the-job safety measures.
4. Insurance Claim
Dealing with an insurance company requires plenty of experience, especially since the process will bring you additional headaches in your already stressful experience. Therefore, when you have a knowledgeable fire restoration company, you can work with the insurer based on your preferences.
You can get full coverage based on your policies and other factors. It is as simple as that. A provider who requires restoration and renovation services should find a professional to deal with smoke and fire cleanup. At the same time, they will address water damage and other problems by ensuring your home or business premises will return to an old appearance.
Final Word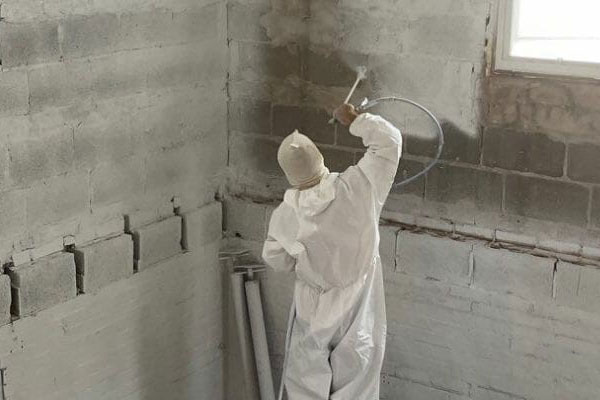 As you can see from everything mentioned above, when your commercial building or residential household undergoes severe fire damage, professionals should help you restore and renovate everything.
The main idea is to find a respectful, responsive, and effective company that will offer you peace of mind. Of course, you should check out online for customer reviews, ask around for referrals, and ensure your property gets back in the past shape.
Of course, finding the best candidate is a complex task, meaning you should conduct comprehensive research beforehand. It is as simple as that.