Argyle, played by Eduardo Franco, is one of the notable characters of Stranger Things, a popular series on the Netflix platform. There are four seasons of Stranger Things, and the Argyle character was introduced in the fourth season. 
This article will discuss the Stranger Things' Argyle character, Eduardo Franco. Other than that, we have also mentioned Eduardo's career. 
About Stranger Things
Total number of Seasons
4
Total number of Episodes
34 episodes
First Episode Date
15 July 2016
Final Episode Date
1 July 2022

Genre

Science Fiction
Horror
Mystery
Drama
Created By
The Duffer Brothers

Executive Producers

Shawn Levy
The Duffer Brothers
Dan Cohen
Brian Wright
Cindy Holland
Matt Thunell
Iain Paterson
Curtis Gwinn

Starring

Winona Ryder
David Harbour
Finn Wolfhard
Gaten Matarazzo
Natalia Dyer
Charlie Heaton
Noah Schnapp
Joe Keery
Sean Astin
Maya Hawke
Stranger Things is a worldwide famous science fiction horror drama created by American Duffer Brothers. 
The story is set in the 1980s and revolves around a fictional small town plagued by a hostile alternate dimension called the "Upside Down". In that alternative dimension, a nearby human experimentation happens, opening a gateway between the Upside Down and the everyday world. 
The Duffer Brothers developed this series by including supernatural elements and investigative drama, including horror and childlike sensibilities. The Cold War and conspiracy theories were also inspired while making the series. They also infused 1980s pop culture, and the series inspired several thematic and directorial elements. 
Stranger Things is one of Netflix's flagship series, with several records on its name, and they have millions of views on its streaming platform. The series has acclaimed appreciation in different fields, including acting, soundtrack, writing, characterization, atmosphere and the 1980s theme. 
Who is Stranger Things' Argyle?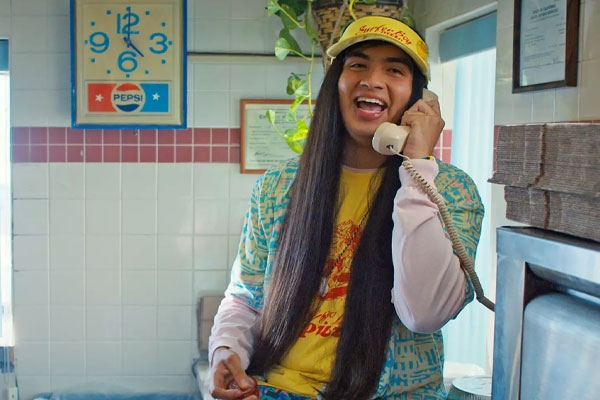 Argyle is a significant character in Stranger Things, which Eduardo Franco portrays. He played the best friend of Jonathan Byers and worked as a delivery pizza guy for Surfer Boy Pizza. The character is introduced in the fourth season of the series. 
By 1986, Argyle developed a friendship with Jonathan Byers because of having no friends of his own, and after the latter and his family moved to Lenora Hills.  
Argyle is a great helping friend to Jonathan, which allows him with relationship problems with his girlfriend. Other than that, he also helps him with the college stuff. In the series, Argyle rescues Jonathan, his brother Will, Nancy's brother Mike and one of their protectors, Harmon. 
There was a time when Harmon died, and Argyle learned of his new friend, government agents, including a dark dimension called Upside Down. Moreover, he also came across how Jonathan's foster sister, Eleven, possessed psychic powers. 
Argyle always helps his friend with his problems and looks after his foster sister Eleven after finding her powers back in the day. Argyle helped him to build a sensory deprivation tank for her foster sister to fight Vecna, an evil entity in Hawkins, Indiana. 
After two days, Argyle drove his friend to Hawkins, where he helped him to build her foster sister's former home and forage mushrooms. Before opening all four gates of the dimension world and infecting Hawkins, he needs to help his friend and his family.
About Eduardo Franco, Who Played the Role of Argyle in Stranger Things?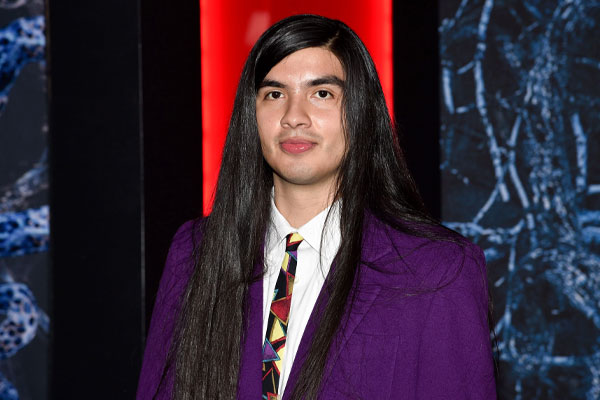 Eduardo Franco is a 28 years old American comedy actor best known for his roles as Argyle in Netflix's popular sci-fi series Stranger Things. He is also known for playing Theo in the feature film Booksmart and Spencer Diaz in the series American Vandal. 
Eduardo was born in a Mexican family in Yuma in southwestern Arizona. In his interviews, he described his early life as working class. He has also played a significant role with Noetic Nixon in a musical duo, "Dumb Bitches w/ Internet". 
Basic Information About Him
| | |
| --- | --- |
| Full name | Eduardo Franco |
| Date of Birth | 29 August 1994 |
| Birthplace | Yuma, Arizona, United States |
| Age | 28 years |
| Nationality | Mexican-American |
| Ethnicity | White |
| Gender | Male |
| Sexuality | Straight |
| Religion | Christianity |
| Zodiac Sign | Virgo |
| Marital Status | Unmarried |
| Profession | Actor, Comedian |
| Net Worth | $10 million |
Body Stats
| | |
| --- | --- |
| Height in m | 1.90 m |
| Height in cm | 190 cm |
| Height in inches | 6 Feet 3 Inches |
| Weight in Kg | 72 kg |
| Weight in pounds | 158 pounds |
| Hair colour | Black |
| Eye colour | Blistering Brown |
Family
| | |
| --- | --- |
| Father's name | Mr Franco |
| Mother's name | Mrs Franco |
| Siblings | Five siblings but names are not known |
| Girlfriend | NA |
Educational Background
| | |
| --- | --- |
| School name | Local High School |
| University name | Local Private University |
| Qualifications | Graduate |
Social Media Accounts
| | |
| --- | --- |
| Instagram | dumbuardo |
| Facebook | NA |
| Twitter | NA |
| Youtube | NA |
Eduardo's Career
Eduardo started his career through several television comedies and established his name in the industry. Eduardo played the role of Gavis in the Adam Ruins Everything episode Adam Ruins Dating, which aired on 1 August 2017. 
He got his first significant role in the first season of the 2017 American Vandal, in which he played the role of Spencer Diaz, and it was released on the Netflix platform. In 2019, he got a supporting role in the comedy film Booksmart which was highly acclaimed. 
He became popular in the industry and got several commercials in which there were GEICO, Samsung, and TurboTax. In 2020, he got a significant role as Andrew in The Binge, which was released in the Hulu movie. 
In the year 2022, he gained notability for playing the major role as a friend of Jonathan Byers in the fourth season of Stranger Things. He has also auditioned for the Eddie Munson role, but it has yet to be confirmed whether he has been signed for the position.
Other than that, he has achieved appreciation and awards for his work. He has contributed a lot through his acting in the industry. 
Movies and Tv Shows
Below is the list of some popular movies and tv shows which Eduardo Franco appeared in.
| | |
| --- | --- |
| Movies and Tv Shows | Role |
| The Package (2018) | Jeremy Abelar |
| The Binge (2020) | Andrew |
| Stranger Things (SInce 2016) | Argyle |
| Gabby's Dollhouse (Since 2021) | DJ Catnip |
| Queenpins (2021) | Greg |
| Koati (2021) | Pako |
| We Broke Up (2021) | Mike |
| The Tiny Chef Show (Since 2022) | Franco |
Frequently Asked Questions
1. What is Eduardo Franco's Age?
On 29 August 1994, Eduardo was born in Yuma, Arizona, United States and now, in 2023, he is 28 years old. 
2. Name the Other Relationships of Argyle in Stranger Things.
Jonathan Byers, who was their best friend and Eleven, Will Byers, and Mike Wheeler were friends of Argyle. Eden Bingham is a good friend, and Argyle is also interested in her being his girlfriend. 
3. What is Eduardo Franco's Net Worth?
Eduardo Franco has an estimated net worth of $10 million.
4. Will there be a Season 5 of Stranger Things?
As season 5 of Stranger Things will begin May or June 2023, it is expected to release in 2024. According to the reports, creators have also declared the name of the first episode, The Crawl. 
And talking about the storyline, it will revolve entirely in Hawkins, with Will Byers as the main focus. 
Wrapping up
Hopefully, we have mentioned all the information related to the Stranger Things' Argyle character, Eduardo Franco. For more such informative articles, keep following our website, Inspire Buddy.