Summary:-
Jobless Reincarnation Season 2 is expected to renew in July 2023.
Along with season 2, season 3 of the series is also confirmed to be in the production pipeline.
Before, the Japanese anime was expected to be released in the fall of 2022 but was delayed temporarily due to the pandemic.
There hasn't been any official trailer for the upcoming season yet. Not even have any glimpse shot(poster) from the production to relish.
On 6 March 2022, the series gave anime geeks a reason to celebrate being confirmed to be in the production pipeline. It is most probable to return with a season two in 2023.
We can expect the anime TV show to be released in July 2023. However, let's keep our fingers crossed for official dates regarding the release date of the second season of Jobless Reincarnation.
Brief Introduction to The Series
Total Number of Seasons
1
Total Number of Episodes
24
First Episode Date
11-Jan-21
Final Episode Release Date
15-Mar-22
Genre
Fantasy
Harem
Isekai
Based On
Light novel written by Rifujin na Magonote
Written By
Manabu Okamoto
Toshiya Ono
Directed By
Manabu Okamoto
Hiroki Hirano
Producers
Takahiro Yamanaka
Sho Osuga
Tomoyuki Owada
Ryosuke Imai
Sokichi Onoda
Takumi Morii
Production Companies
Studio Bind
Mushoku Tensei Jobless Reincarnation Latest Updates and News
TV anime "Mushoku Tensei: Jobless Reincarnation" Seasons 2 & 3 are currently in production. #無職転生 pic.twitter.com/bowepaEtaJ

— Sugoi LITE (@SugoiLITE) May 5, 2021
After seeing the above Twitter post, we can anticipate that Jobless Reincarnation will renew both seasons 2 and 3. However, season 1 was deservingly received with optimistic statistics. The renewal of the famous romance-fantasy anime was announced on 6 March 2022. Now that a year has passed from then it's safe to conclude the series will soon be renewed in 2023.
According to some genuine sources, it is expected that the upcoming season will be released in July 2023.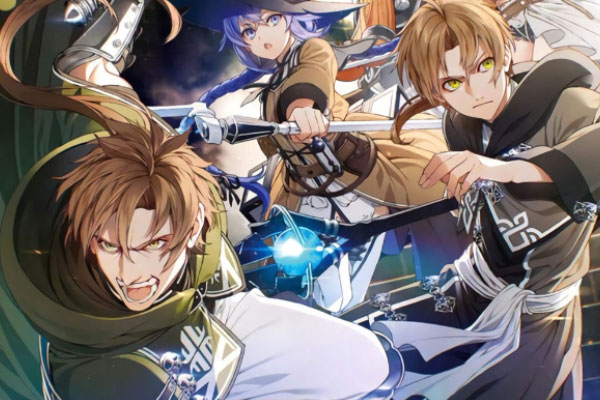 Cast of Jobless Reincarnation Season 2
| | |
| --- | --- |
| Character | Voice actors |
| Rudeus | Yumi Uchiyama |
| Eris Boreas | Ai Kakuma |
| Roxy Migurdia | Konomi Kohara |
| Ruijerd Superdia | Daisuke Namikawa |
| Sylphiette | Ai Kayano |
| Lillia | Lynn |
| Paul Greyrat | Toshiyuki Morikawa |
| Zenith Greyrat | Hisako Kanemoto |
| Kishirika Kishirisu | Jamie Marchi |
Expected Cast of Season Two
Dani Chambers as Lillia
Ben Phillips as Old Japanese Rudeus
Jared Smith as Paul Greyrat
Michelle Rojas as Roxy Migurdia
Bryn Apprill as Zenith Greyrat
Madeleine Morris as Rudeus Greyrat
Expected Storyline
The storyline of this anime is a complete JRPG-inspired fiction comprising a helpless lead character who led a scornful life but had a heroic end.
This 34-year-old man dies on a rainy day while trying to save a student crossing roads from an approaching truck. While steadily losing his life, his wasted year's flashbacks run in front of him. He closed his eyes only to find himself in a parallel magical world born as Rudeus Greyrat.
To his astonishment, his memory was completely intact. He decided to explore and live this life without any regrets. His teacher, a Mage named Roxy Migurdia, was appointed by his parents to teach him magic. He owns combat healing magic.
His journey now is to be filled with complete adventure fighting demons in blood-shedding battles.
Why was Season 2 of the Series Delayed?
Before, the Japanese anime was expected to be released in the fall of 2022 but was delayed temporarily due to the pandemic. Season one was also a delayed venture of one year, all credits for which go to COVID-19.
SugiLITE, through a tweet, informed fans in May 2022 that the anime Mushoku Tensei: Jobless Reincarnation is returning to streaming platforms with season two.
Here is a small theory that supports the arrival of anime in 2023. It is quite a popular notion about the airing pattern of an anime that if it debuts in the spring,  it will kick off with the next season in the spring as well.
Being left with a major chunk of the story, it will be fair to conclude that the series will last for more than a second season.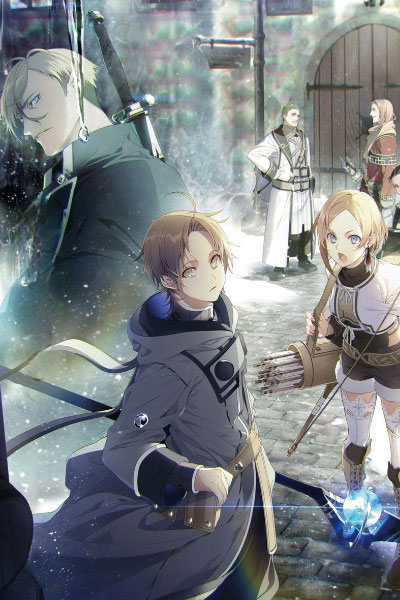 Where to Watch
Watch the thrilling Japanese anime series over official platforms like Tokyo MX, KBS, and SUN.
Another streaming platform for watching this anime is Funimation. Here, you can find the anime in English dubbing. If you belong to Southeast Asia, you can stream it through Bilibilii, QIYI, & MuseAsia's YouTube channels.
Is there any Official Trailer for Jobless Reincarnation Season 2?
There hasn't been any trailer dissemination yet. Not even have any glimpse shot(poster) from the production to relish. As we are already in 2023 so, let's be hopeful to be provided with the trailer/teaser soon in a few months.
Frequently Asked Questions
1. Where to Watch the English Dubbed Version of Mushoku Tensei: Jobless Reincarnation?
The English dubbed version of the anime could be watched over Funimation.
2. Is Mushoku Tensei Season 2 Confirmed?
Yes, through an official tweet, the confirmed renewal status of Mushoku Tensei was announced in May 2022.
3. How old will Rudeus be in Season 2?
The main Protagonist, Redeus Greyant, in the anime show Mushoku Tensei, is a newborn baby in the second season of the series.
4. How Many Episodes will Season Two of The Jobless Reincarnation have?
The plot of season 2 of the series is expected to cover a total of 23-24 episodes.
Conclusion
This brings us to the end of the article. In this article, we have included the release date, season 1 analytics, renewal into second installment news confirmation, cast and storyline of the second season, and platforms to stream season 1 of the anime. Let's keep our fingers crossed for any official update to arrive shortly regarding the Jobless Reincarnation season 2 release date.