As its title suggests; American Horror Story NYC, we can say that the season takes place in New York City. The program opened in 1981 with the beheading of a gay man, the most recent of several murders that had been occurring across New York City.
This article will cover all the details of American Horror Story season 11. So let's get started with our article.
A Quick Info Regarding American Horror Story NYC
Season Name
American Horror Story: NYC
Release Date
19 October 2022
Number of Episodes
10 episodes
First Episode Date
19 October 2022
Last Episode Date
16 November 2022

Genre

Mystery
Thriller

Created By

Ryan Murphy
Brad Falchuk
Produced By
Charlie Carver
Executive Producers
Our Lady J

Production Companies

Brad Falchuk Teley-Vision
Ryan Murphy Television
20th Television
Original Network
FX
Language
English
Running Time
35-71 minutes
What was the American Horror Story Season 11 Release Date?
On 29 September 2022, it was announced that the season's official title would be NYC, and its premiere date would be 19 October 2022. The season's teaser trailer debuted on the show's social media accounts on 6 October 2022.
American Horror Story Season 11 Trailer
American Horror Story Season 11 Cast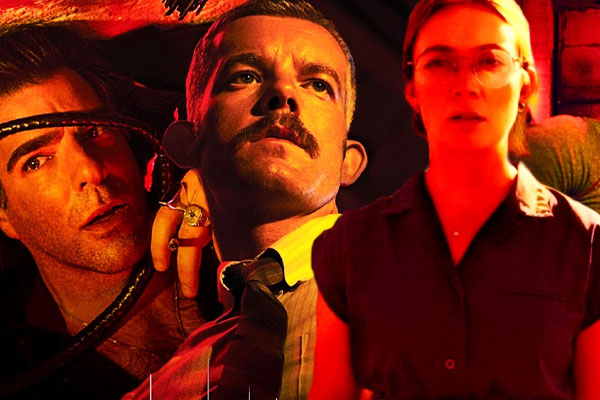 Below we have mentioned the prominent cast members of the series:-
| | |
| --- | --- |
| Actor/Actress | Characters |
| Russell Tovey | Patrick Read |
| Joe Mantello | Gino Barelli |
| Billie Lourd | Dr. Hannah Wells |
| Dennis O'Hare | Henry Grant |
| Charlie Carver | Adam Carpenter |
| Leslie Grossman | Barbara Read |
| Sandra Bernhard | Fran |
| Isaac Powell | Theo Graves |
| Zachary Quinto | Sam |
| Patti LuPone | Kathy Pizazz |
What is Season 11 of American Horror Story About?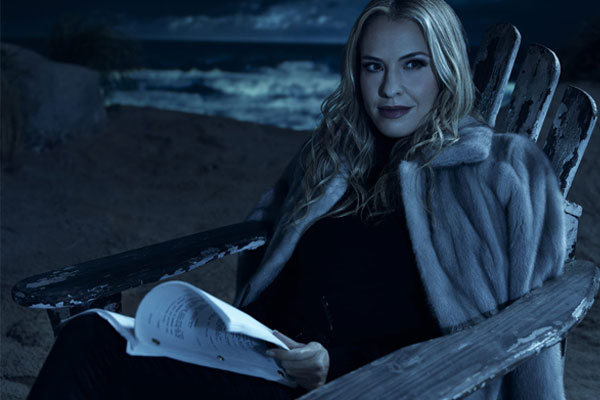 Each episode of American Horror Story is an experience, and season 11 is no exception. The eleventh season of the American horror story TV show NYC is set in 1980s New York City and centers on a series of murders involving homosexual men and the appearance of a new virus.
A detective named Patrick is assigned to the case. He also has a partner assisting him in the case named Gino. Gino is also the journalist for the publication The Native, who is frustrated with his partner Patrick for disclosing his identity.
The opening of the first two episodes of the season is all about death only. It also revealed that there is an unknown serial killer, Big Daddy, behind the murder. When Adam's roommate Sully went missing, he decided to make it his mission to find the murderer.
Patrick can't help Adam in finding the killer. However, Theo was the person who revealed the nickname Big Daddy to Adam. At first, Sam, Theo's partner appeared to be the real Big Daddy.
But it was false as he was murdered shortly after he was invited to a party. On the other hand, Gino was also searching for the killer and while searching he reached Henry, who claimed he had seen Big Daddy cruising for victims in the past.
But the encounter between Gino and Henry doesn't go well. This storyline will be followed in the season throughout 10 episodes unlike season 10 which is divided into two parts. During an interview, Landgraf made a statement that the concept for season 11 is only one story.
How People Reacted to American Horror Story NYC
There were not so good reactions to season 11. The audience said it is one of the best seasons of American Horror Story, but it failed to maintain the point of the story. People were really disappointed after watching the season.
They pointed out that the season was horrifying at times but not entertaining. Unlike AHS Season 10, it has awkward plot lines, a forgettable cast and imagery that is so blunt. However, the audience loved the entire series.
Previous seasons were far better than this one. This time we really have to say that the series has disappointed us, one of the viewers said.
Frequently Asked Questions
1. Who is Big Daddy in the Series?
Big Daddy is the most recent in a long series of mask-wearing attackers, joining the likes of Rubber Man, Bloody Face, Twisty, Piggy Man, and the members of the Fear Is Truth cult.
2. Where can We Watch the 11 Seasons of American Horror Story?
All the new episodes of American Horror Story season 11 are available the following day on Hulu after airing on FX.
Most cable TV packages include access to FX, but if you still need access, you can also access FX through streaming services like Sling TV, FuboTV, Hulu with Live TV, and YouTube TV. You can watch the previous seasons of the program on Hulu.
3. How does Adam Discover the Killer's Nickname?
Theo revealed to Adam the nickname of the serial killer, Bid Daddy.
Wrapping Up
In this article, we have provided detailed information about American Horror Story Season 11. Hope our article has aroused the excitement in you to go and watch the season.