Since its first release in 2015, the well-known open-world survival game Ark: Survival Evolved, created by Studio Wildcard, has been an enormous hit. Players all around the world have been enthralled with the game's distinctive fusion of ancient animals, base construction, and survival tactics.
Fans of the first Ark game have been eagerly waiting for the release of Ark 2 due to its success. The following article will discuss Ark 2's release date and what gamers may expect from the much-awaited follow-up.
What is ARK?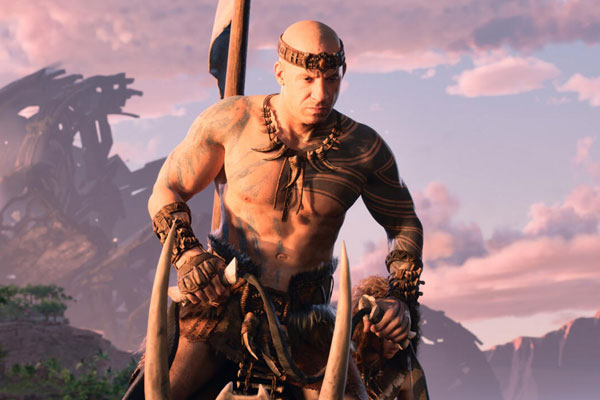 The 2017 action-adventure survival video game Ark: Survival Evolved was created by Studio Wildcard. In the game, players are left abandoned in one of many areas that are hostile to human players, natural perils, wandering dinosaurs, fantasy creatures, and other ancient animals.
The game's open environment may be explored on foot or by riding a prehistoric animal. It can be played in first or third person. In addition to the ability to construct bases as a kind of ground and creature protection, players may utilize handguns and homemade weaponry to repel hostile people and animals.
There are multiplayer and single-player options in the game. The ability to create player tribes on a server is provided by multiplayer. Each server has a different maximum number of tribal members.
All domesticated dinosaurs and constructed buildings are typically shared by all participants in this mode. In a player-versus-player format, combat cannot occur until a mutually agreed-upon specified war event takes place.
Is ARK 2 Coming Out?
Since the revelation of Ark 2 rocked the game community, fans have been giddy with anticipation. Players were in amazement when Studio Wildcard revealed the Ark 2 video at The Game Awards in December 2020. With none other than star Vin Diesel in the lead role, the cinematic clip displayed an incredible amount of depth and realism.
Even though the trailer was terrific, fans were left wondering when they would be able to see Ark 2.
What is ARK 2 Release Date?
ARK 2's original release timeframe of "sometime in 2023" has been pushed back to late 2024. That's ambiguous as to be almost no response at all, but it's the best we can do for the time being.
When ARK 2 was first revealed back in 2020, its release date was initially set for 2022. But the COVID-19 epidemic caused development to be delayed, pushing it back twice—first to 2023 and then to 2024.
Where Will ARK 2 be Available?
ARK 2, a Microsoft launch exclusive, will first be available in Early Access on PC and Xbox Series X|S. However, the game already has a Steam page.
We don't yet have confirmation, but there's reason to think that the sequel to ARK: Survival Evolved may make an appearance on PC stores other than Steam, as the first game is also accessible on the Epic Games Store.
The game is said to be a "console launch exclusive" for the Xbox Series X, a description that raises the possibility of a PS5 release in the future.
Is There any Released Trailer for ARK 2?
2020 saw the release of the first Ark 2 trailer during The Game Awards. Although Studio Wildcard has subsequently stated that work has shifted to Unreal Engine 5, the Ark 2 unveiling video was entirely captured in-engine.
Although there isn't any gameplay in this announcement video, it establishes the mood of the future sandbox, highlights some well-known people joining the project, and teases some of the new features.
Expected Gameplay for ARK 2
While we haven't seen any actual gameplay for this, things have shifted a little from Ark 2's original plan to be a "sandbox survival experience," much like its predecessor.
There will be some noticeable differences between ARK 1 and ARK 2. First of all, the melee combat in the game will be reminiscent of Souls; you'll be able to target-lock, block, dodge, execute combos, staggers, and even particular strikes.
Additionally, "strict" third-person mechanics and character traversal systems, such as sliding, swinging, free-climbing, mantling, parkour, and more, will be heavily emphasized in the sequel. The expansive new alien universe offers dynamic global events that take place regardless of your actions.
The decision to engage with them will present its opportunities and difficulties. Millions of combinations are conceivable when you create tools and weapons from different modules to customize their appearance and usefulness. Their materials will also influence these products' appearance.
Frequently Asked Questions
1. Will There be a Multiplatform Release for ARK 2?
It is anticipated that the sequel will launch on several platforms, including PC, Xbox, and PlayStation.
2. Will ARK 2 be Available on Game Pass?
Like with other Microsoft-exclusive games, it will also be available on Game Pass on the day of launch.
3. What can we Anticipate on the Release of ARK 2?
Players can expect better visuals, an engaging plot including Vin Diesel, improved gaming mechanics, multiplayer features, and a considerable open-world setting filled with ancient creatures.
Wrapping up
All of the information on ARK 2's scheduled release and unfortunate postponement is already available, but a ton of other games are still scheduled for release in 2023. Please return to our website for further in-depth informational articles of this kind.