If you're a fan of crime drama series, chances are you've come across the captivating Jesse Stone movie series. Starring Tom Selleck, these films offer a compelling narrative centered around a troubled police chief. 
With their intriguing storylines, well-crafted characters and superb performances, Jesse Stone's movies have garnered a dedicated fanbase. Below, we'll delve deep into Jesse Stone's movies in order, highlighting their unique qualities and exploring why they have become such a beloved series. 
Here's How to Watch All Jesse Stone Movie in Order
1. Stone Cold (2005)
The events of Stone Cold take place five years after Stone's divorce from Jenn (played by Sylvia Villagran only in this movie), with whom he still keeps in touch regularly. Stone looks into a horrific shooting in this series episode, but the case doesn't end there since more people are killed using the same methods. 
The Stone must work out the details before it's too late after two other members of the tiny town—one of whom is his sweetheart, Abby Taylor (Polly Shannon)—are separately raped and stalked. The 2003 book of the same name is the basis for this movie.
2. Night Passage (2006)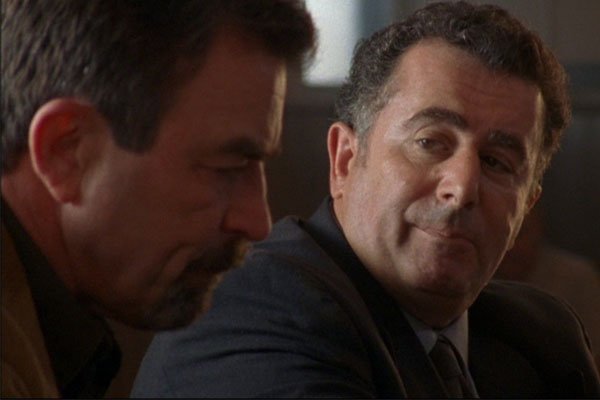 In Night Passage, Stone and his loyal hound dog, Boomer, go to Paradise, Massachusetts. Molly Crane (Viola Davis), Anthony D'angelo (Vito Rezza), and Luther Simpson (Kohl Suddoth), Stone's brand-new employees, are soon tasked with looking into the murder of a departmental coworker. 
If that wasn't enough, Stone has a mostly sexual relationship with a local attorney named Abby Taylor (Polly Shannon). This movie is based on the same-titled novel from 1997.
3. Death in Paradise (2006)
As a habitual domestic violence offender and someone who has just become involved in the murder of a teenage girl who was discovered floating in a lake, Stone begins attending Dr. Dix (William Devane) at his ex-wife's request. In addition, one of Stone's teammates' safety is in danger, putting him in a position where he may need to reconsider some of his regular rituals.
The third film gets to business after spending the previous two films creating and reestablishing Stone's universe. There is a lot of police work that has to be done, and there are some new characters who will be around for future films (such as Dr. Dix and Sister Mary John).
4. Sea Change (2007)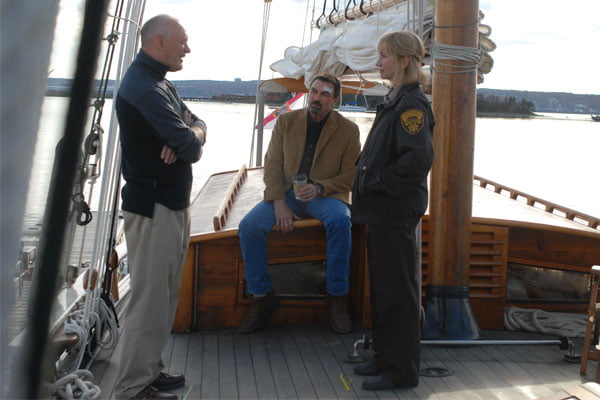 In the movie Sea Change, Jesse Stone investigates the unsolved death of a bank teller who was shot during a robbery without much of his former team, in addition to a sexual assault allegation that leads him to fight the local authorities. The goal is to keep the town's reputation as a premier beach vacation. 
Stone also has to deal with finding out that his ex-wife is seeing a new person who doesn't value their late-night discussions. This movie is based on the book of the same name from 2006.
5. Jesse Stone: Thin Ice (2009)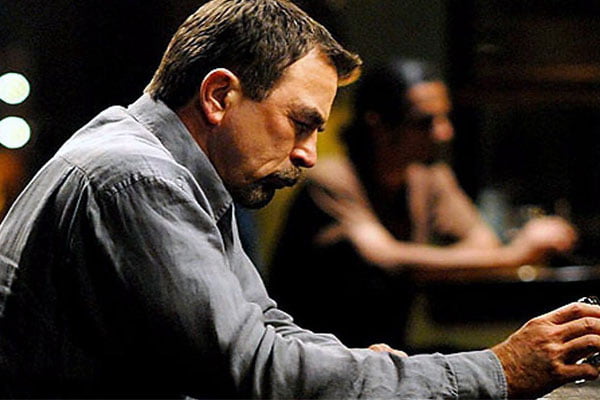 In the movie Thin Ice, Stone's longtime friend Captain Healy (Stephen McHattie) narrowly escapes being shot to death. Stone resolves to go undercover to find out who is responsible. The city council advises Stone to stop and focus on other offenses, but he naturally ignores them. 
Stone cannot find any light at the end of the long tunnel of gloom, even as the terrible example of a long-dead infant who may not genuinely be deceased as people believed comes up. This film, as opposed to the preceding ones, is based on the complete book series instead of just one particular novel.
6. No Remorse (2010)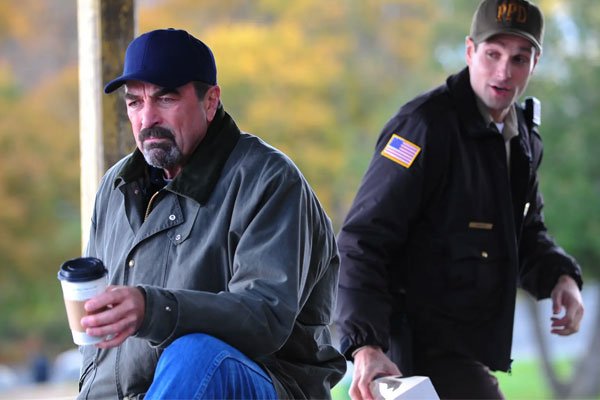 In the movie, No Remorse, Stone is no longer a police officer, which again changes the game's rules. In the previous film, he is sent on leave and is left helpless, and it is obvious he loathes it. He consumes alcohol frequently. 
Still recovering from the gunshot, Captain Healy appoints Stone as an advisor to help him investigate a series of killings linked to organized crime and mafia boss Gino Fish (William Sadler). 
7. Innocents Lost (2011)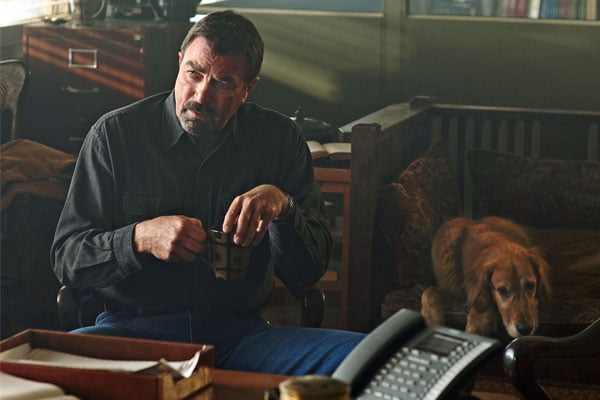 Jesse Stone, a former police chief forced to retire, is now a private detective. In the film Innocents Lost, Stone investigates the enigmatic death of a young acquaintance as police officers struggle with the arrogant new police chief, who also happens to be a municipal council member's son-in-law. 
The situation Stone finds himself in, plus the absence of usable source material, allows this movie, although still entertaining, to fall short of prior installments.
8. Benefit of the Doubt (2012)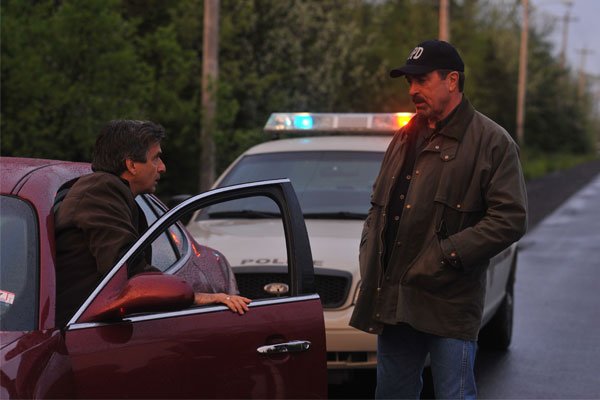 After a few films in which Stone served as a fairly autonomous agent, the penultimate film in the Jesse Stone series, Benefit of the Doubt, reassigns Stone to the position of Chief of Police. Since it is a temporary job, he can help with the inquiry into the deaths of two department members. 
But Stone enjoys solving difficulties, so he has decided this is not a transitory role. Due to their decision to hunt for other employment this time rather than working for Stone's successor in the last movie, Luther and Rose are less involved in the events.
9. Lost in Paradise (2015)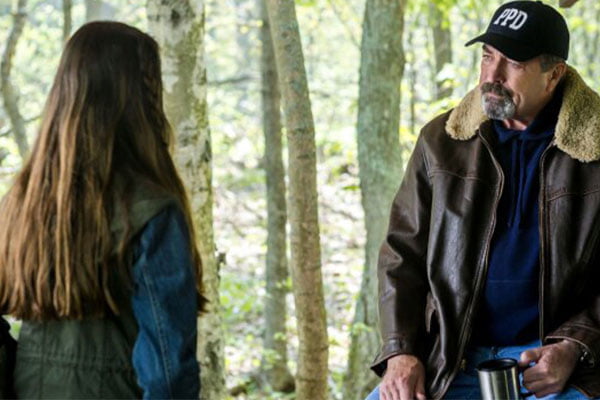 As far as we know, Lost in Paradise concludes the Stone's story. He accepts an offer to serve as an unpaid advisor in a few of Lt. Greenstreet's (Leslie Hope) cases in this movie. He learns additional information about a serial killer's victim, including the possibility that she was never a victim. 
Because Hallmark broadcasted it and not CBS, who aired the other films in the series, Lost in Paradise has a legitimate finish that is more mystery movie-like than past incarnations.
Frequently Asked Questions
1. Who is the Creator of Jesse Stone?
The detective and criminal mystery novel series, originally adapted for the big screen in 2005, was written and published by Robert B. Parker.
2. What is the Future of Jesse Stone Films?
Although nothing has been revealed about the tenth movie in the series, which Selleck claimed he was working on, he promised it would be different from the others. In a 2022 Express piece, Selleck said that "it isn't the same cumulative narrative anymore." 
Additionally, he said, "The audience needs to consider that I'm older now that time has passed. 
3. How Many Jesse Stone Movies Were Made?
As we have shown above in the article, a total of nine movies were made. 
Conclusion
In this article, we have mentioned Jesse Stone movies in order. If you're a die-hard fan of Stone's series, experiencing movies in the right order is highly recommended. From its first movie to the last, this captivating crime series will keep you on the edge of your seat and leave you wanting more. 
So grab your popcorn, settle on your recliner and immerse yourself in the world of Tom Selleck's movies.